Key Set. Your keys stored in your wallet.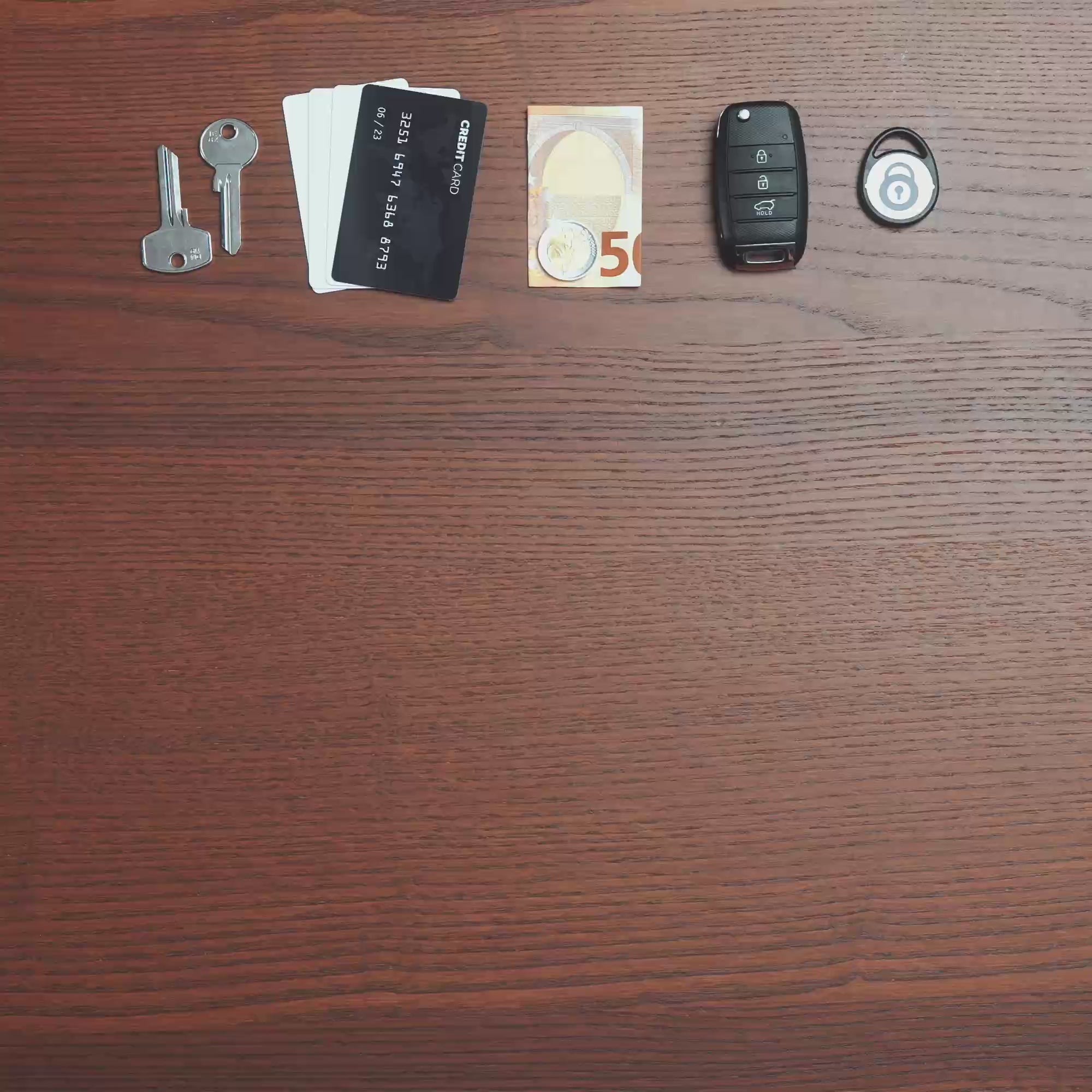 Key Set
---
CO₂ neutral and with free shipping to your home in 2-4 days.
If our products are still an indispensable part of your life after 30 days, then send them back - free of charge.
The Key Set is a combination consisting of the MultiLock Cover as the front, a normal back, a small cash slider for coins and notes and the key slider for storing two keys in your wallet.

Thanks to the MultiLock Cover, you can securely attach any items that fit under the strap to your wallet and easily remove them when needed.

Further details can be found on the respective product page.
- Dimensions / Weight
Key Set: 8.6cm x 5.8cm x 1.2cm / 50g

- The key set offers space for up to 15 cards including the small cash slider and the key slider

- The aluminum outer shells shield the cards and thus protect them from unwanted reading (RFID protection)

- An elastic band holds all the cards securely together so nothing can slip

- Lifetime guarantee

- Scope of delivery: Key set consisting of MultiLock Cover, Back Cover, Cash Slider - small, Key Slider and rubber band

Material:
- Aluminum, black anodized
- SLS printed Nylon12 plastic, anthracite
- Polyester, elastane

- The delivery time within Germany is 2-4 days, we send your order free of charge with CO₂-neutral shipping

- Free returns within 30 days

- Further information can be found under the shipping information tab in the footer
Key Set
Sale price

€61,00
Regular price
(/)
Lifetime guarantee thanks to our own production in Germany
Made to last - thanks to milling machines with high-speed cutting and SLS powder printers, we produce the covers and sliders of the highest quality in Germany.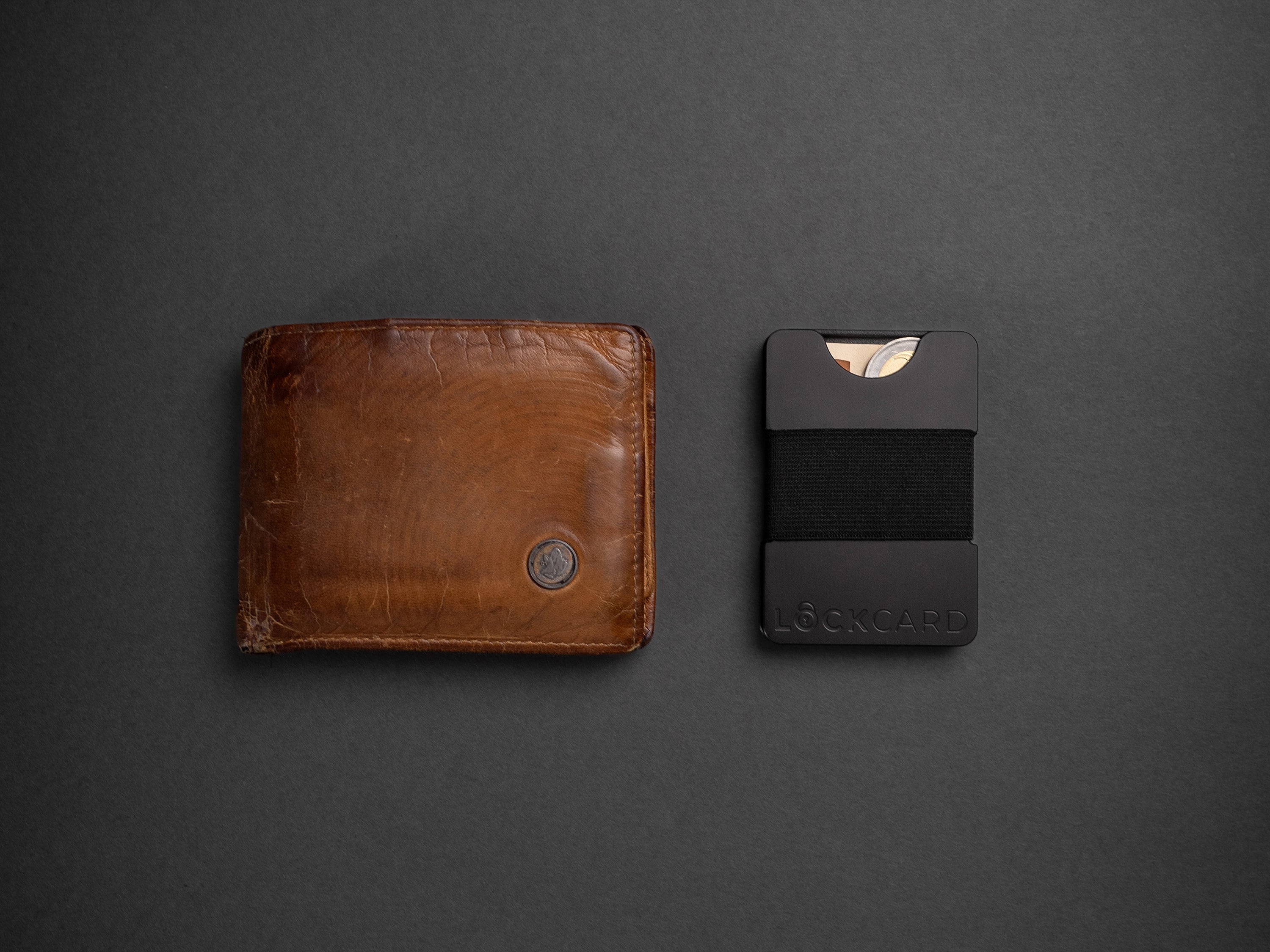 Klein und leicht
Dank der minimalen Dicke liegt das Wallet immer angenehm in der Hosen- und Jackentasche. Der einfache, innovative Aufbau ermöglicht die Mitnahme von 1 bis 15 Karten.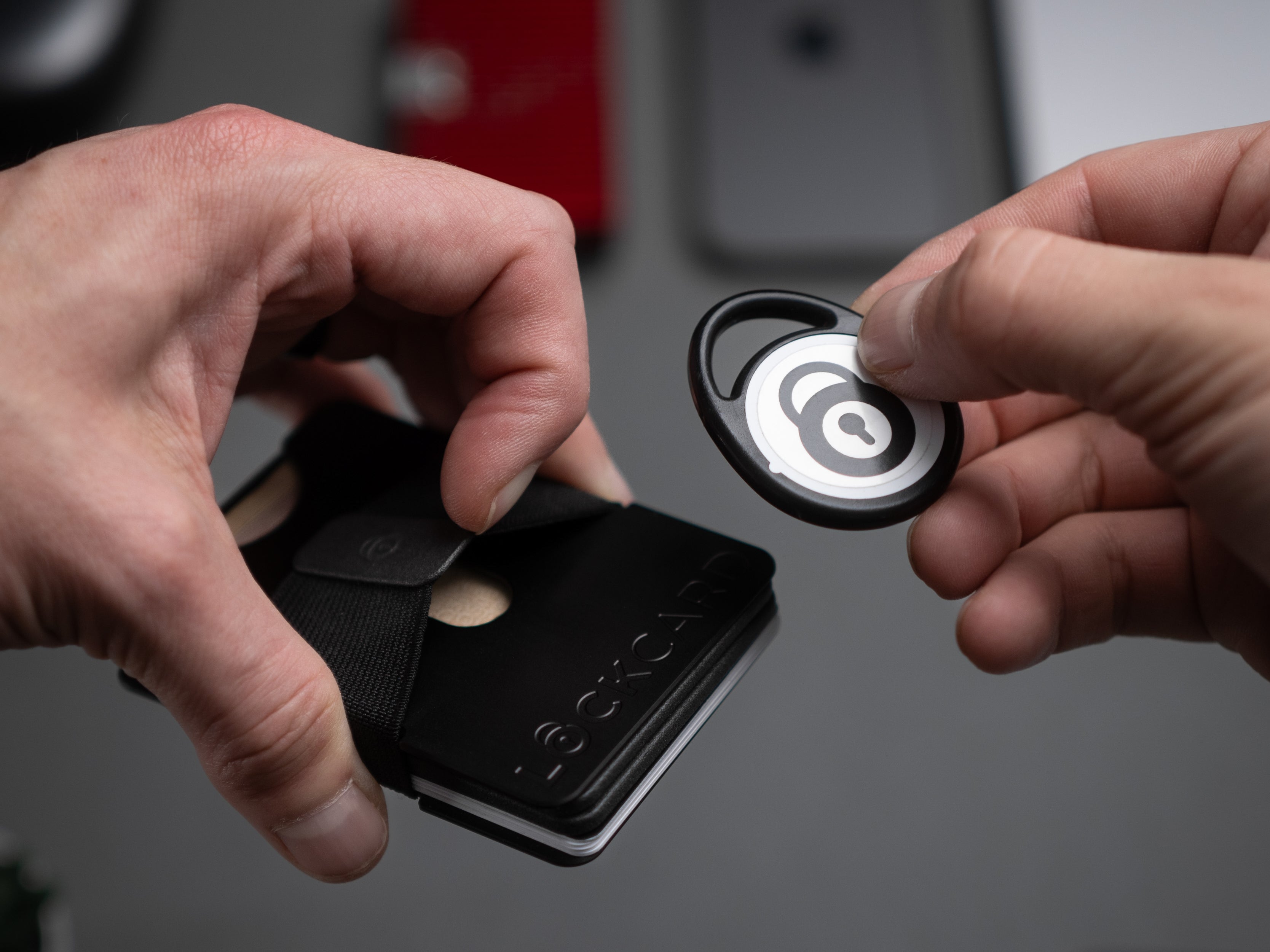 Fest eingerastet, sicher verstaut
Mitnehmen, was unter das Band passt: Mit dem MultiLock Cover lassen sich kleine Gegenstände sicher am Wallet verstauen - vom Autoschlüssel bis zum SmartTag.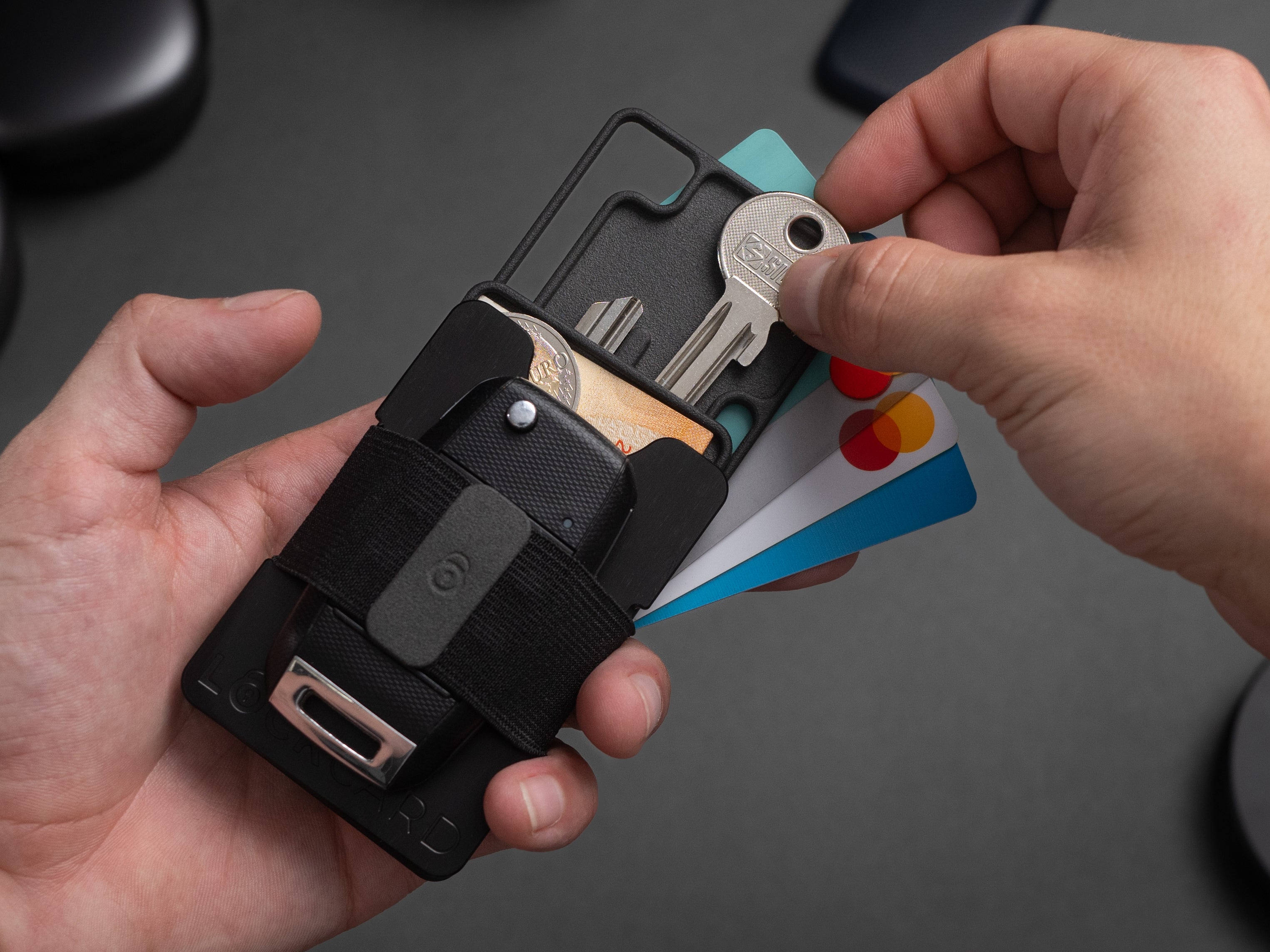 Schlüssel im Geldbeutel aufbewahrt
Bewahre mit dem Key Slider deine wichtigsten Schlüssel direkt im Geldbeutel auf. Somit gibt es in Zukunft einen Schlüsselbund weniger, an den du im Alltag denken musst.
This product has no reviews yet.