Classic Set. Unrivaled in quality and function.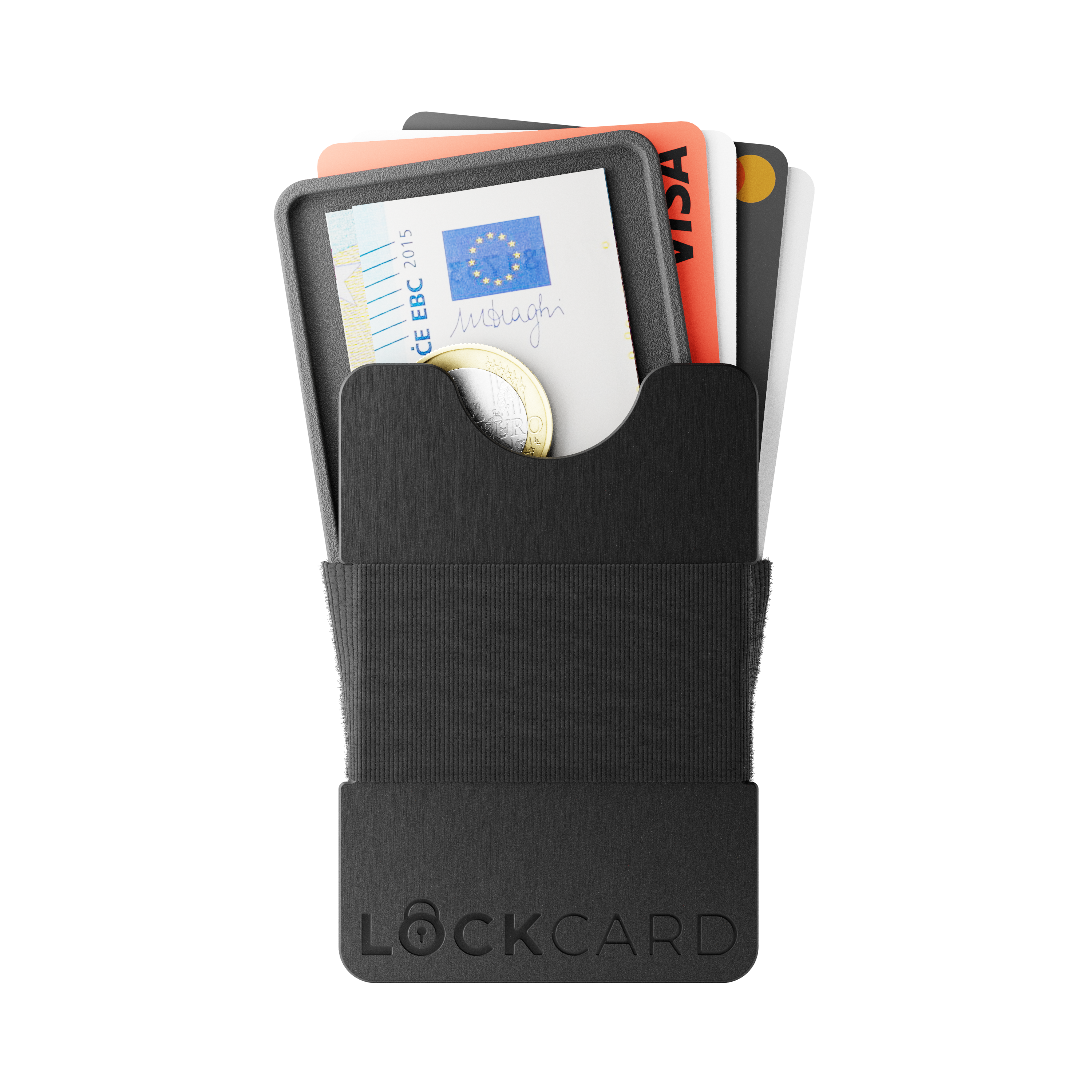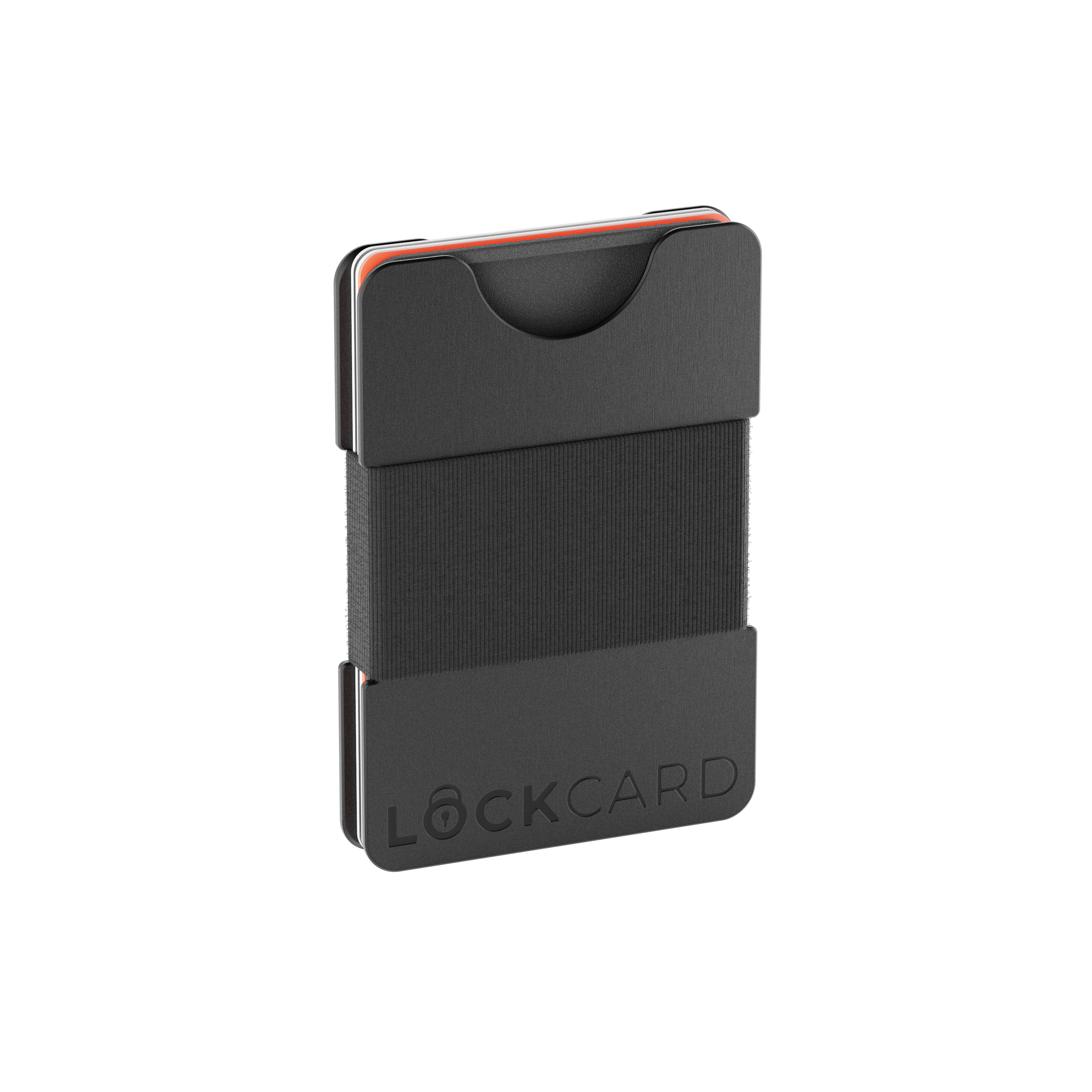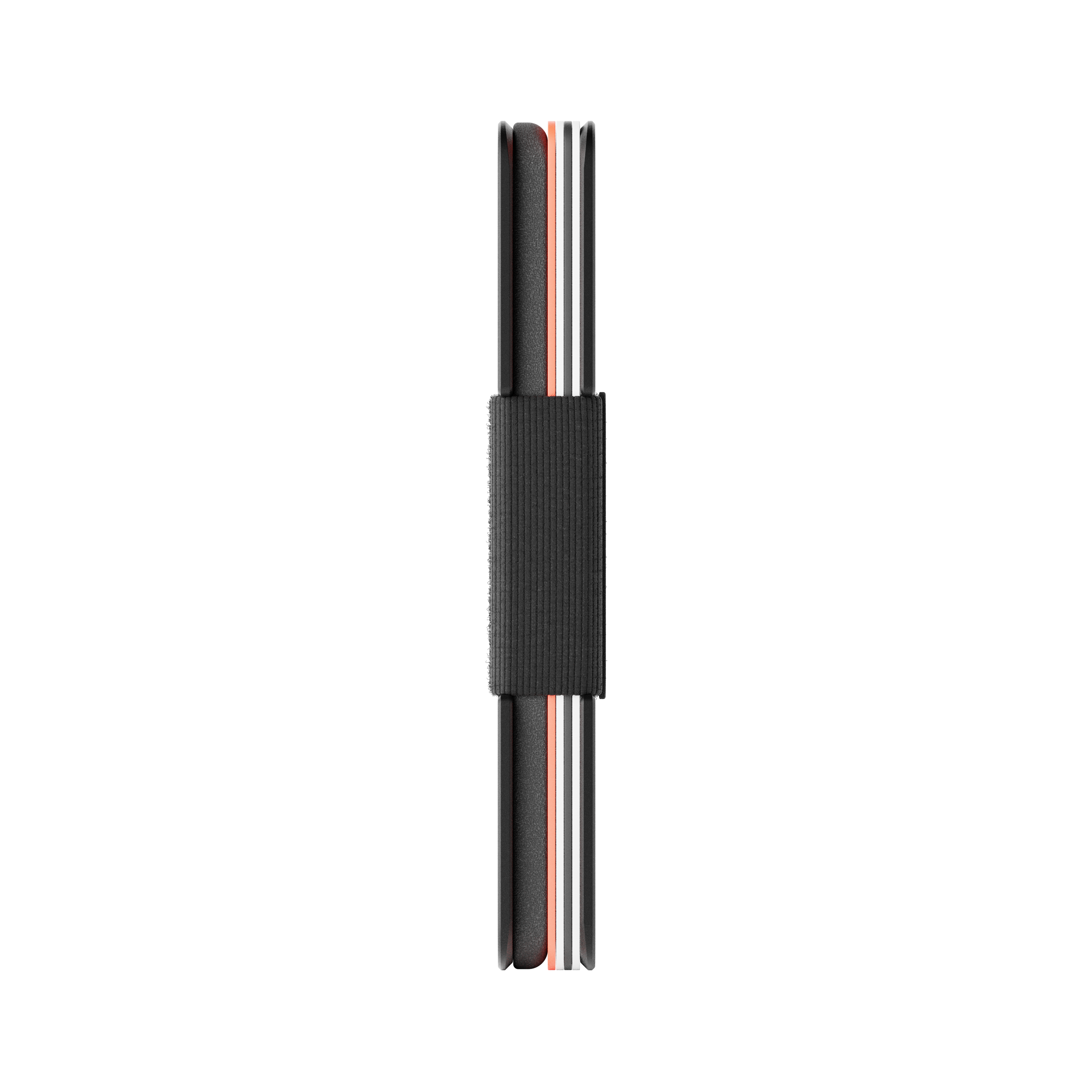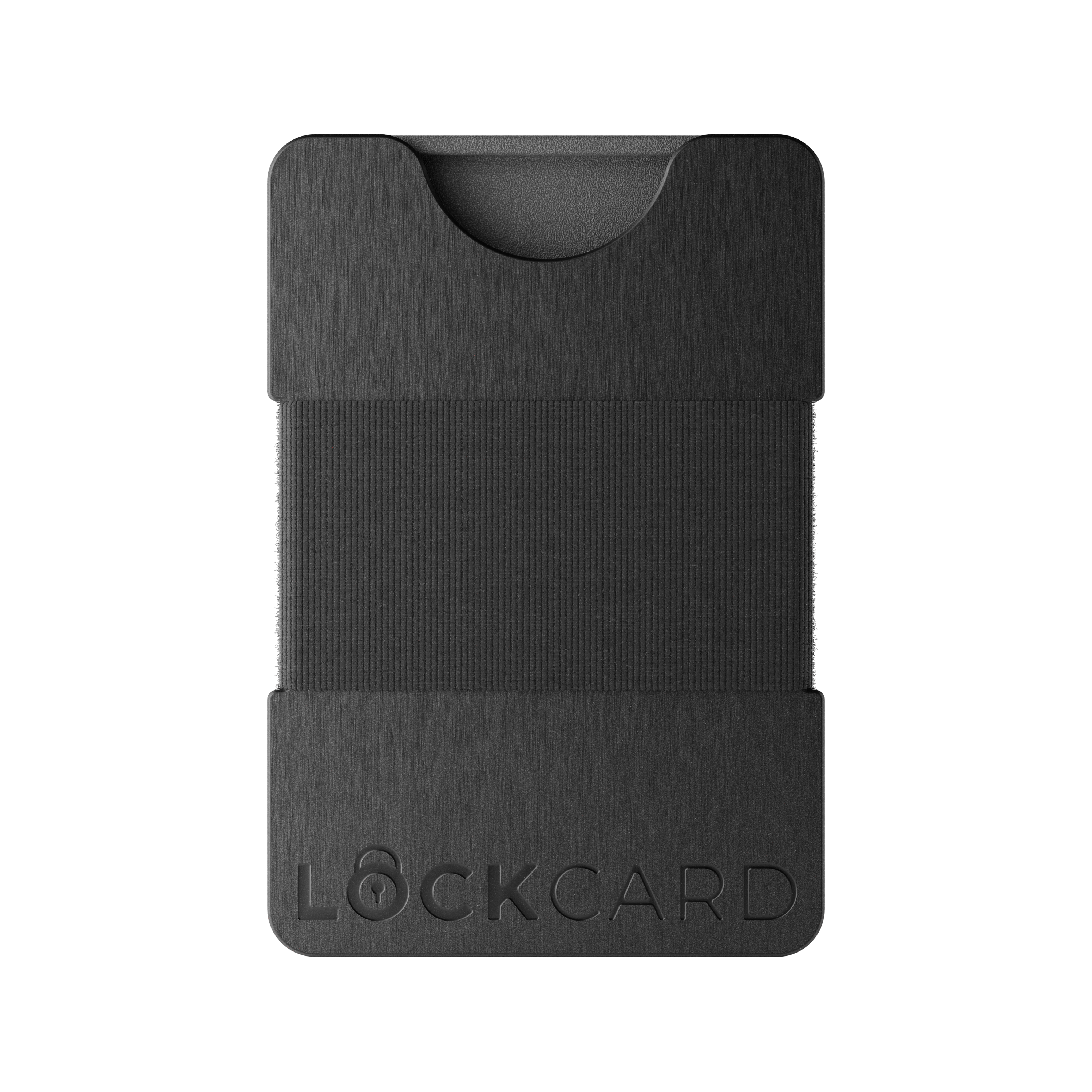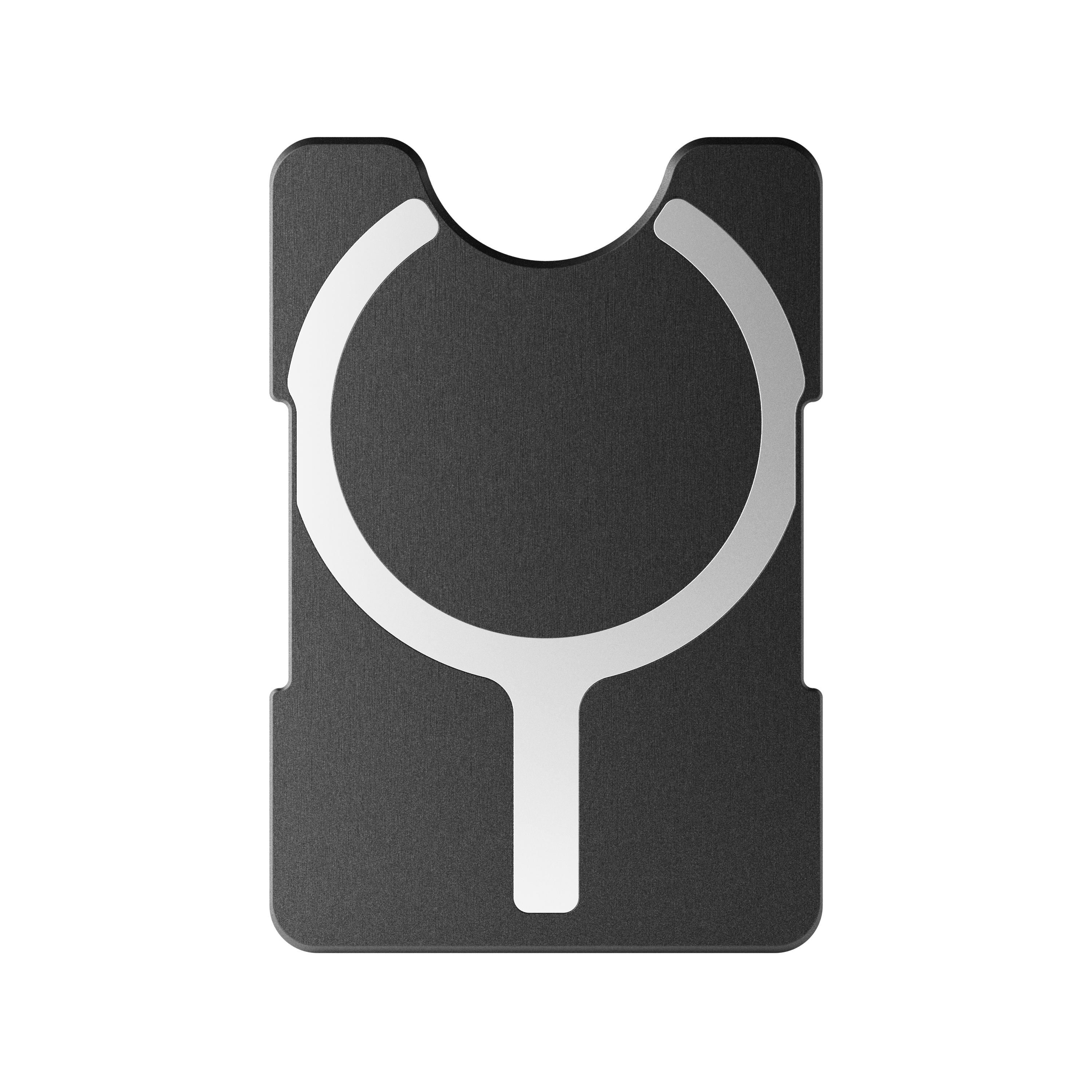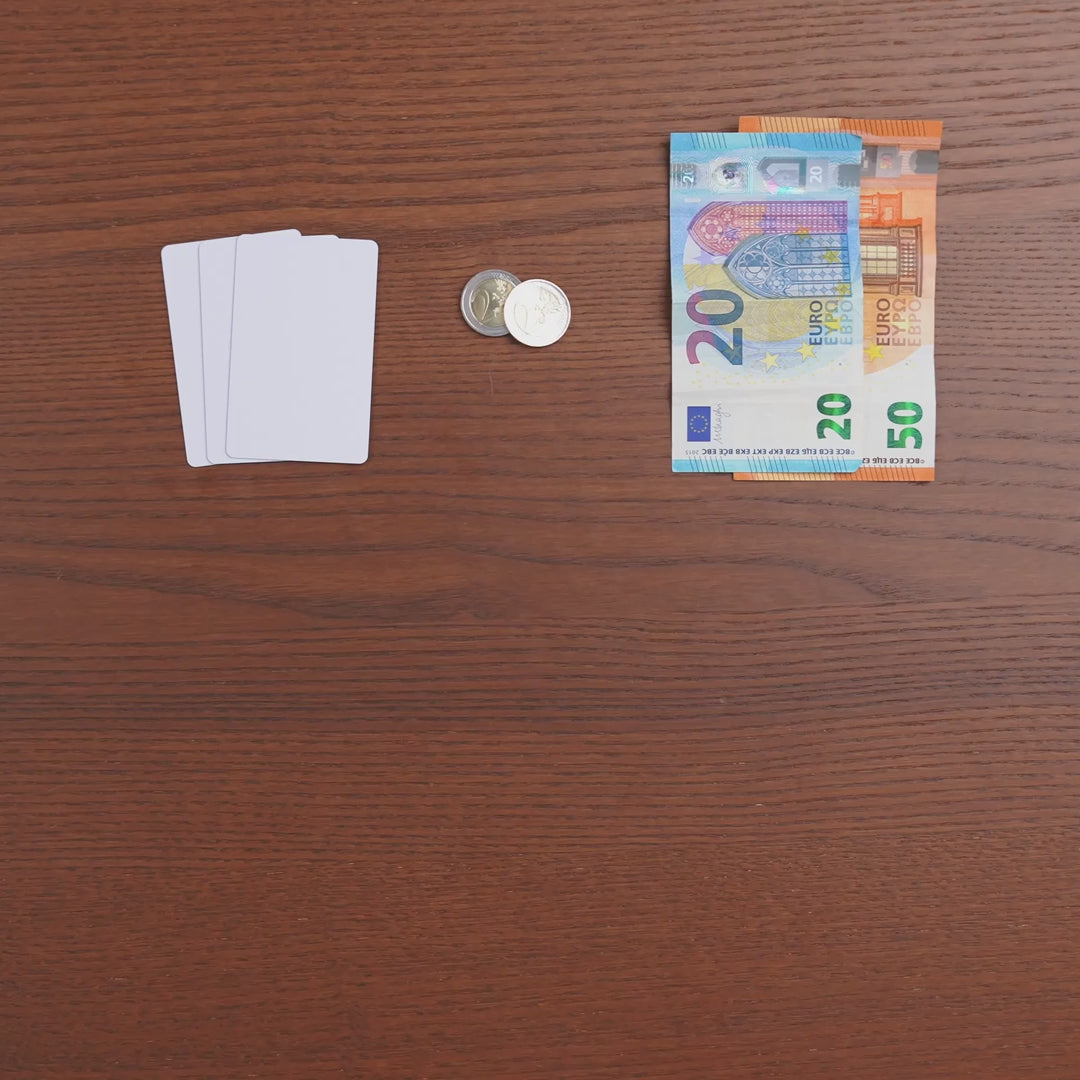 Classic Set
---
CO₂ neutral and with free shipping to your home in 2-4 days.
If our products are still an indispensable part of your life after 30 days, then send them back - free of charge.
Note: If you want to use the wallet with an additional module, it is cheaper to order the components individually (except for the components of the bundle). Don't forget the tape!
The Lockcard Wallet consists of two outer shells, a coin-thick cashplate and a rubber band that holds everything together.

The rubber band allows for a variable height, the wallet adapts to the content and holds up to 15 cards. Notes and coins can be stowed in the cash plate.
We offer these with different heights in order to be able to take more cash with you in the wallet.

Alternatively, the cash plate can also only be used for coins and the bills are clamped between the rubber band and the outer shell.

A metal round is embedded in the back cover plate of the wallet. This allows the wallet to be magnetically attached to the holder.
- Dimensions / Weight
Wallet aluminum: 8.6cm x 5.8cm x 0.9cm / 44g

- The wallet offers space for up to 15 cards including modules for key and cash storage

- The aluminum outer shells shield the cards and thus protect them from unwanted reading (RFID protection)

- An elastic band holds all the cards securely together so nothing can slip

- Lifetime guarantee

- Scope of delivery: Wallet with aluminum outer shells and small cash plate made of high-tech plastic

Material:
- Aluminum, black anodized
- SLS printed Nylon12 plastic, anthracite

- The delivery time within Germany is 2-4 days, we send your order free of charge with CO₂-neutral shipping

- Free returns within 30 days

- Further information can be found under the shipping information tab in the footer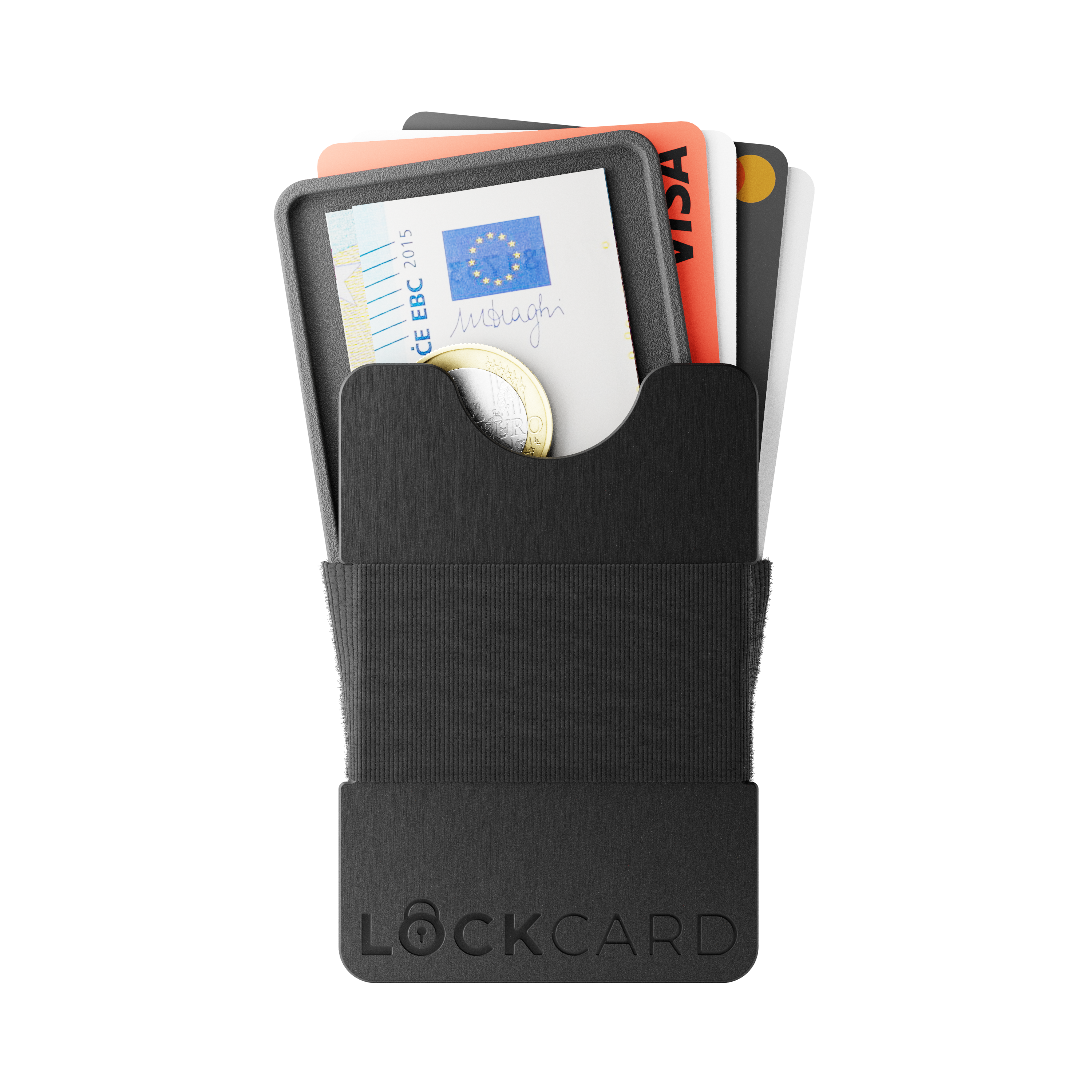 Lifetime guarantee thanks to our own production in Germany
Made to last - thanks to milling machines with high-speed cutting and SLS powder printers, we produce the covers and sliders of the highest quality in Germany.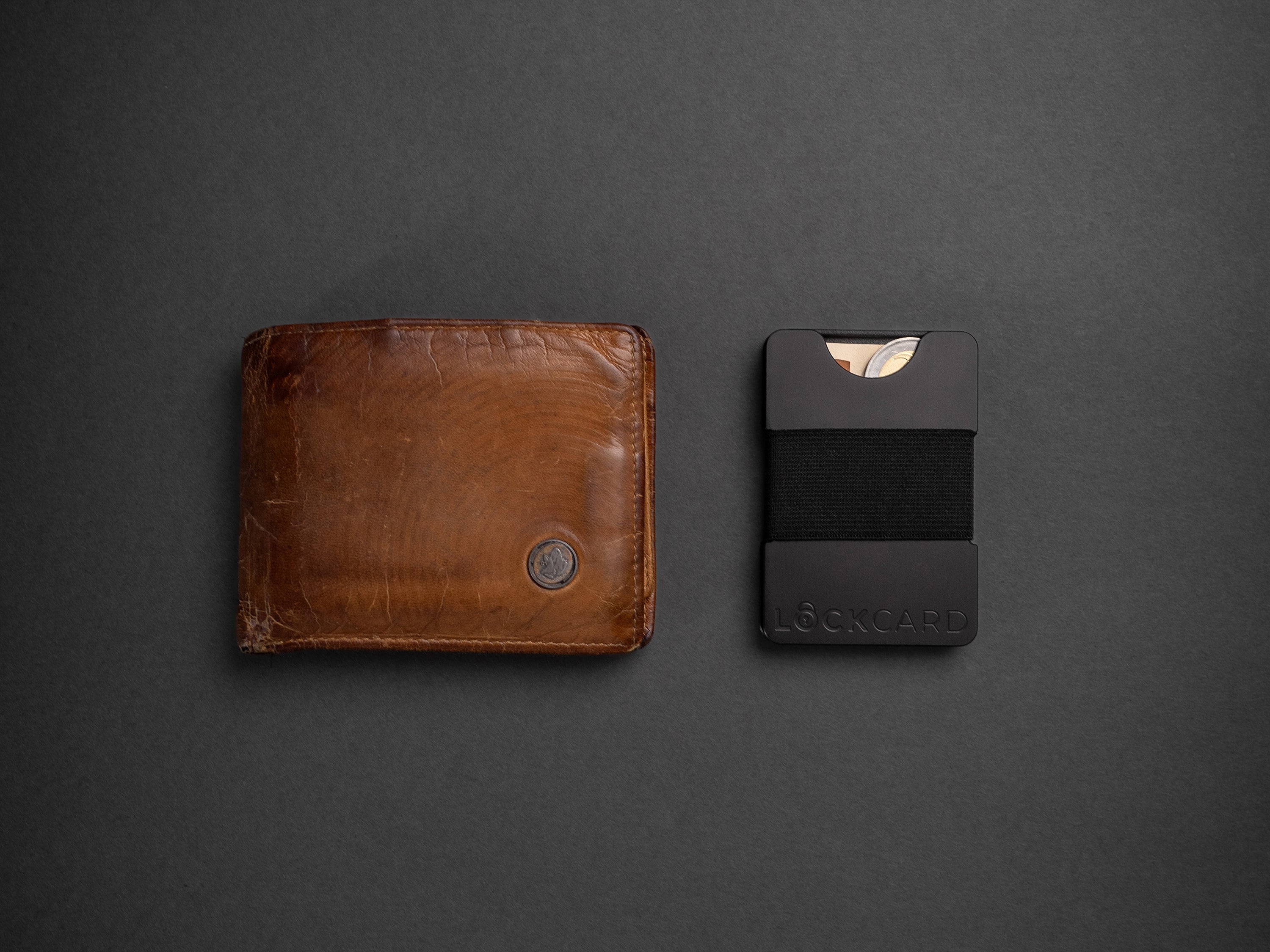 Small and light
Whether in the car, on the bike or at work: thanks to its minimal thickness, the wallet always sits comfortably in your trouser or jacket pocket without bulging.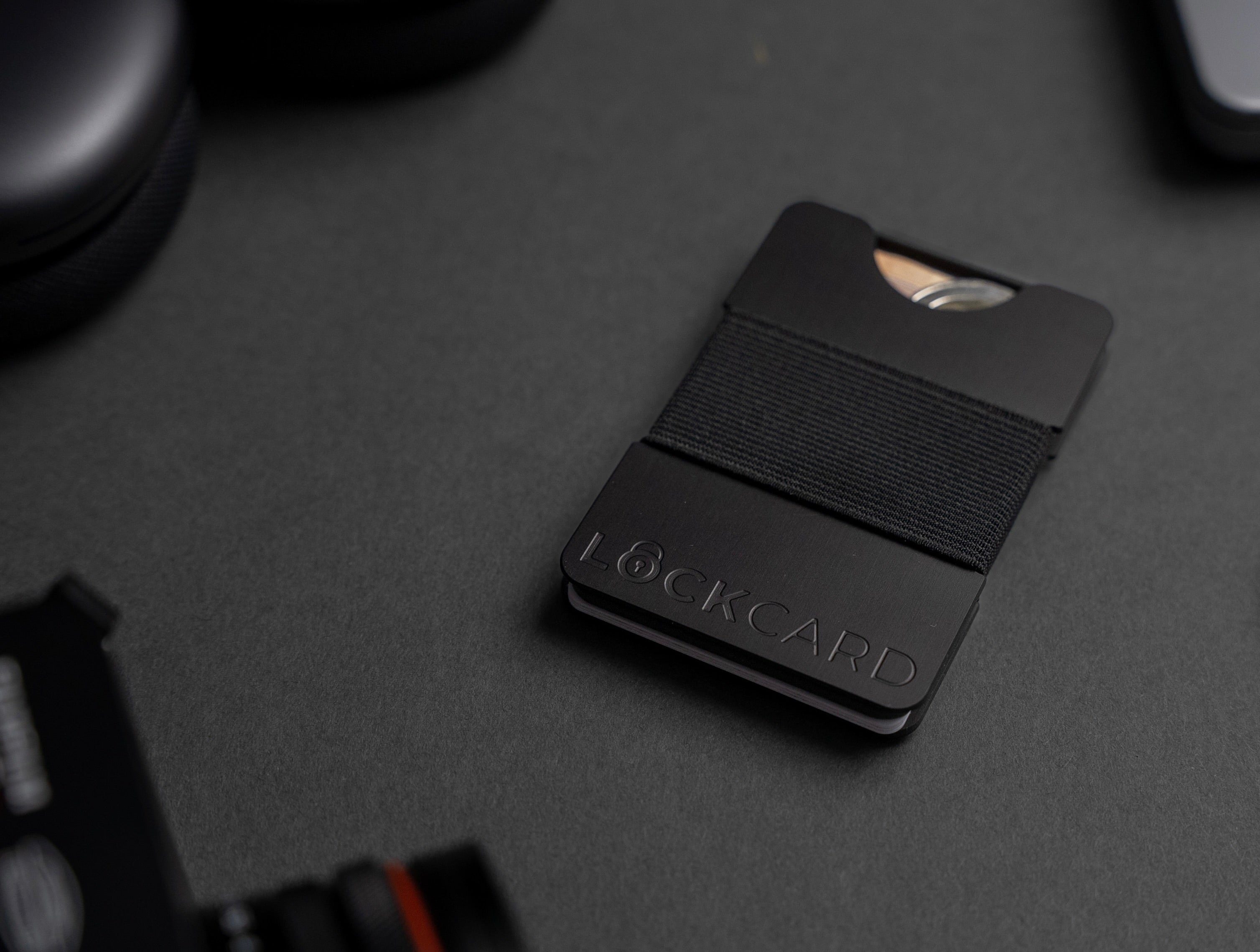 Passt sich dem Inhalt an
Ein einfacher, innovativer Aufbau ermöglicht die Mitnahme von 1 bis 15 Karten. Unser spezielles Gummiband hält diese bei angemessenem Druck fest und sicher.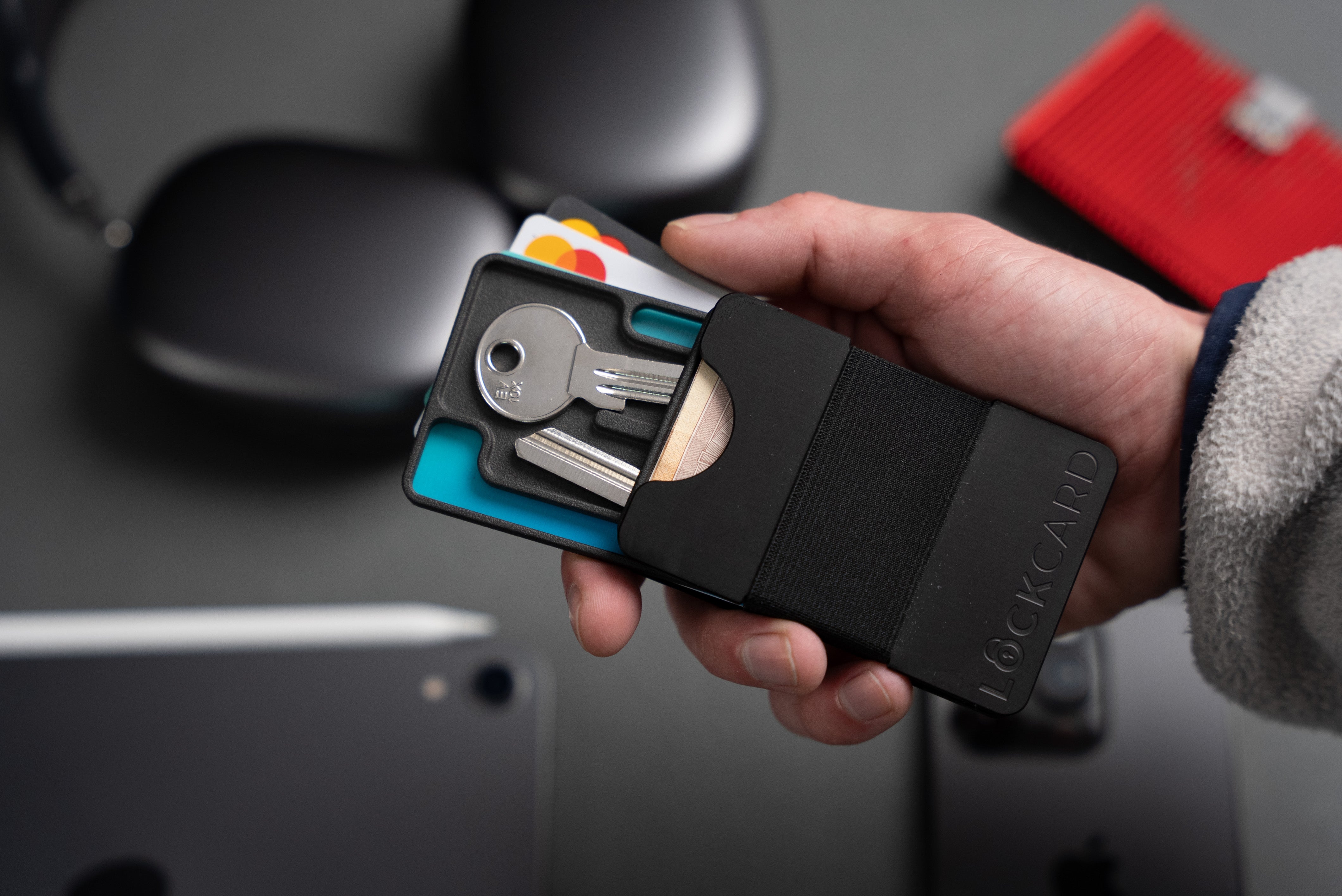 Flexibler Aufbau
Gemacht für Alltag und Abenteuer: Passe dir das Wallet nach deinen Bedürfnissen an und erweitere es zum Beispiel mit einem großen Cash Slider, einem Fach für deine Schlüssel und einer AirTag-Anbindung.
This product has no reviews yet.