CapLifter Cover. The bottle opener is integrated to save space.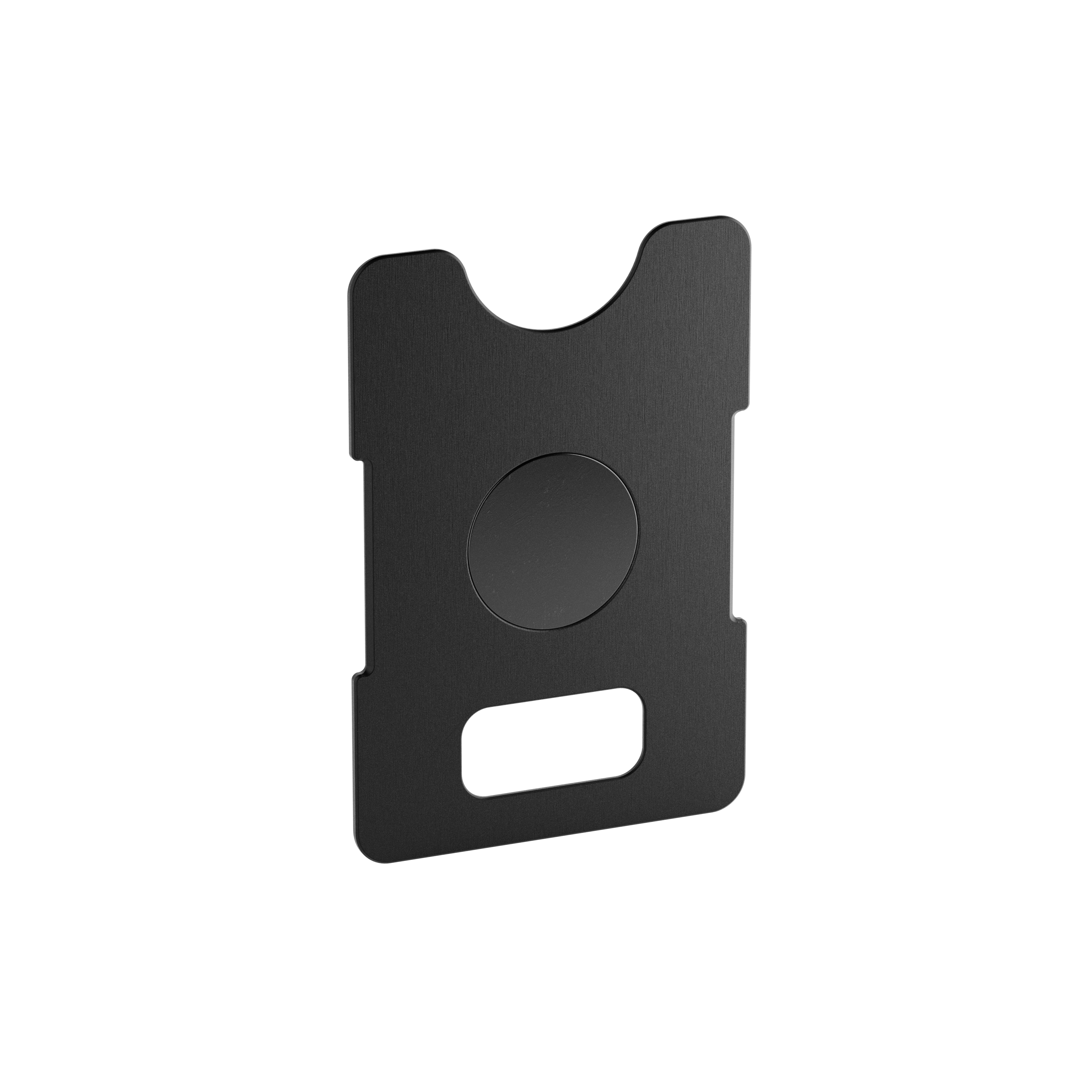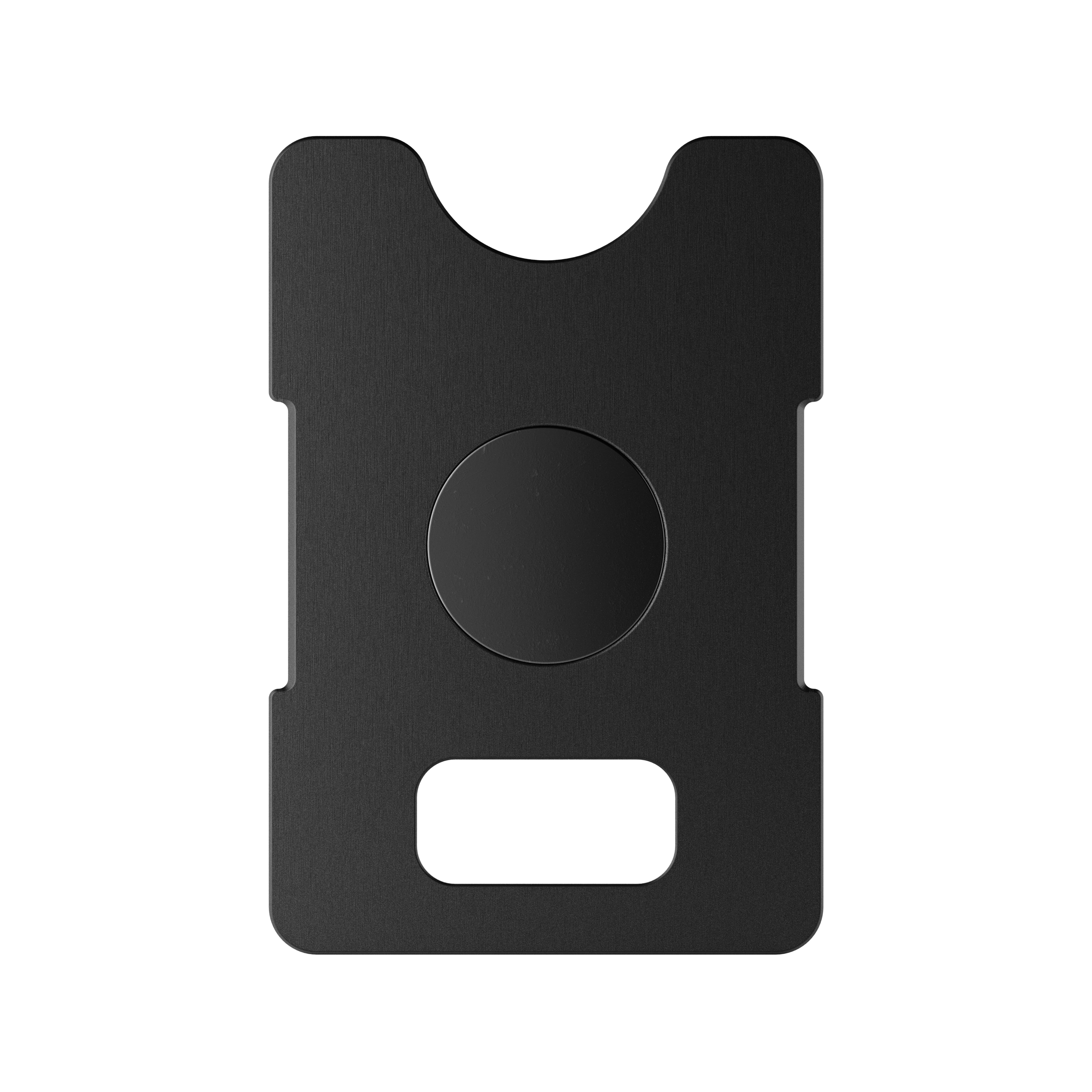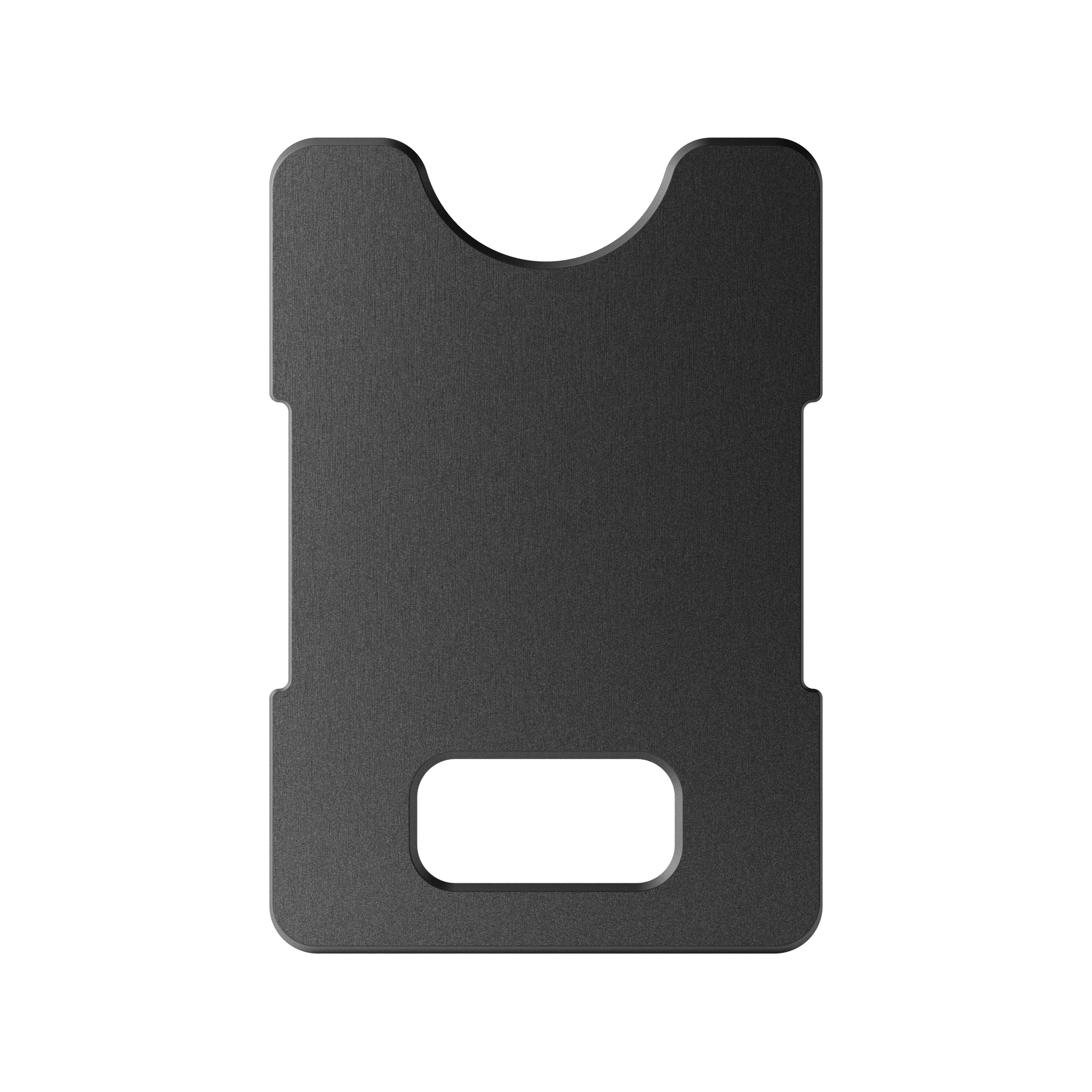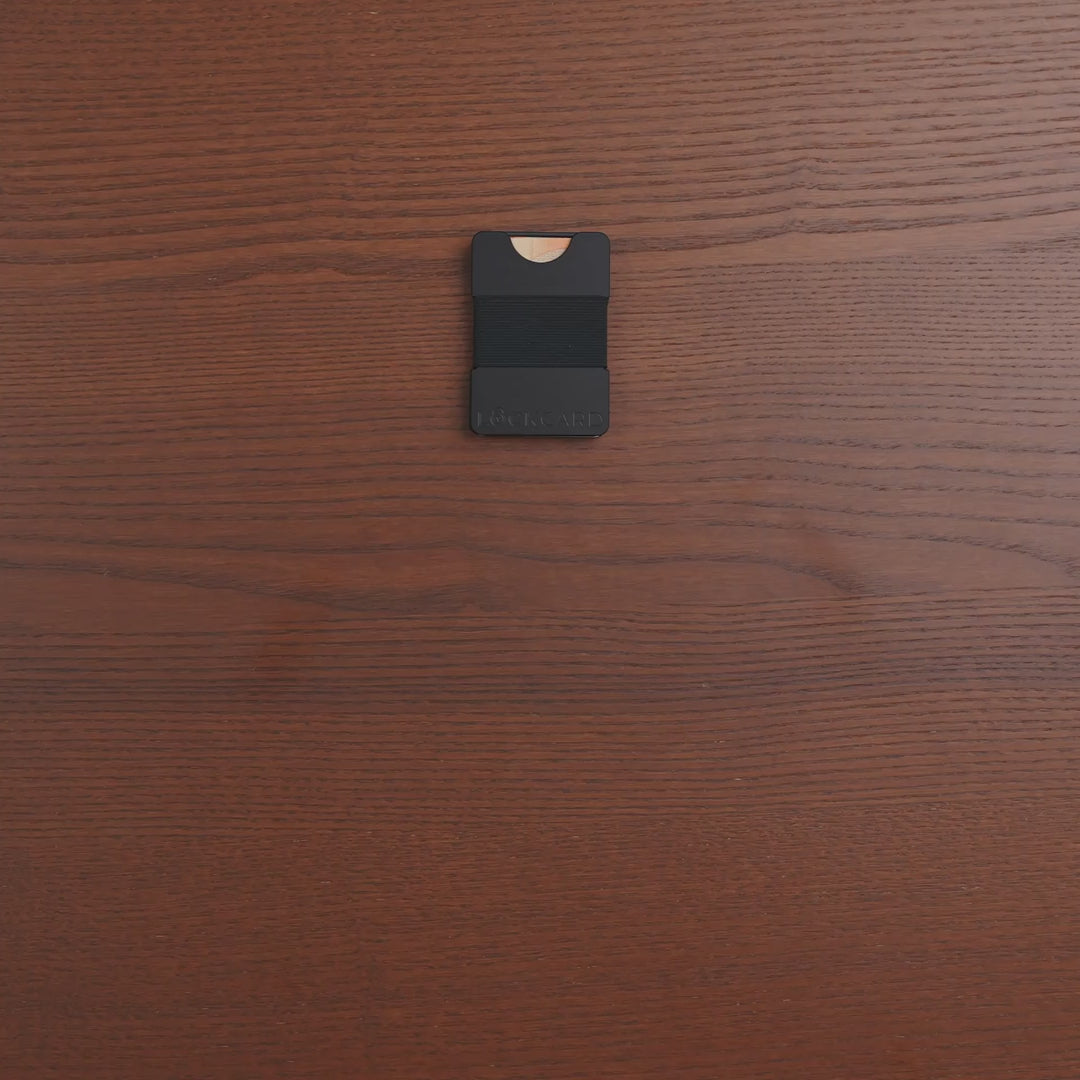 CapLifter Cover
---
CO₂ neutral and with free shipping to your home in 2-4 days.
If our products are still an indispensable part of your life after 30 days, then send them back - free of charge.
The embedded metal blank makes the cover plate compatible with the magnetic holder.
With the Cap Lifter Coverplate you always have a bottle opener at hand!

For use, the cards are pulled out of the wallet a little so that the recess is exposed.
The crown caps can now be gripped with the recess and the bottle can be opened effortlessly.

When using the cover plate, the crown caps leave quirks on the inner bevel of the recess. These are visible on closer inspection, but do not scratch the cards.
- Dimensions / Weight
Coverplate CapLifter: 8.6cm x 5.8cm x 0.15cm / 18g

- With the help of the projection in the cover plate, crown caps can be easily grasped and opened

- Lifetime guarantee

- Scope of delivery: Cap Lifter Coverplate

Material:
- Aluminum, black anodized
- Steel blank, black anodized

- The delivery time within Germany is 2-4 days, we send your order free of charge with CO₂-neutral shipping

- Free returns within 30 days

- Further information can be found under the shipping information tab in the footer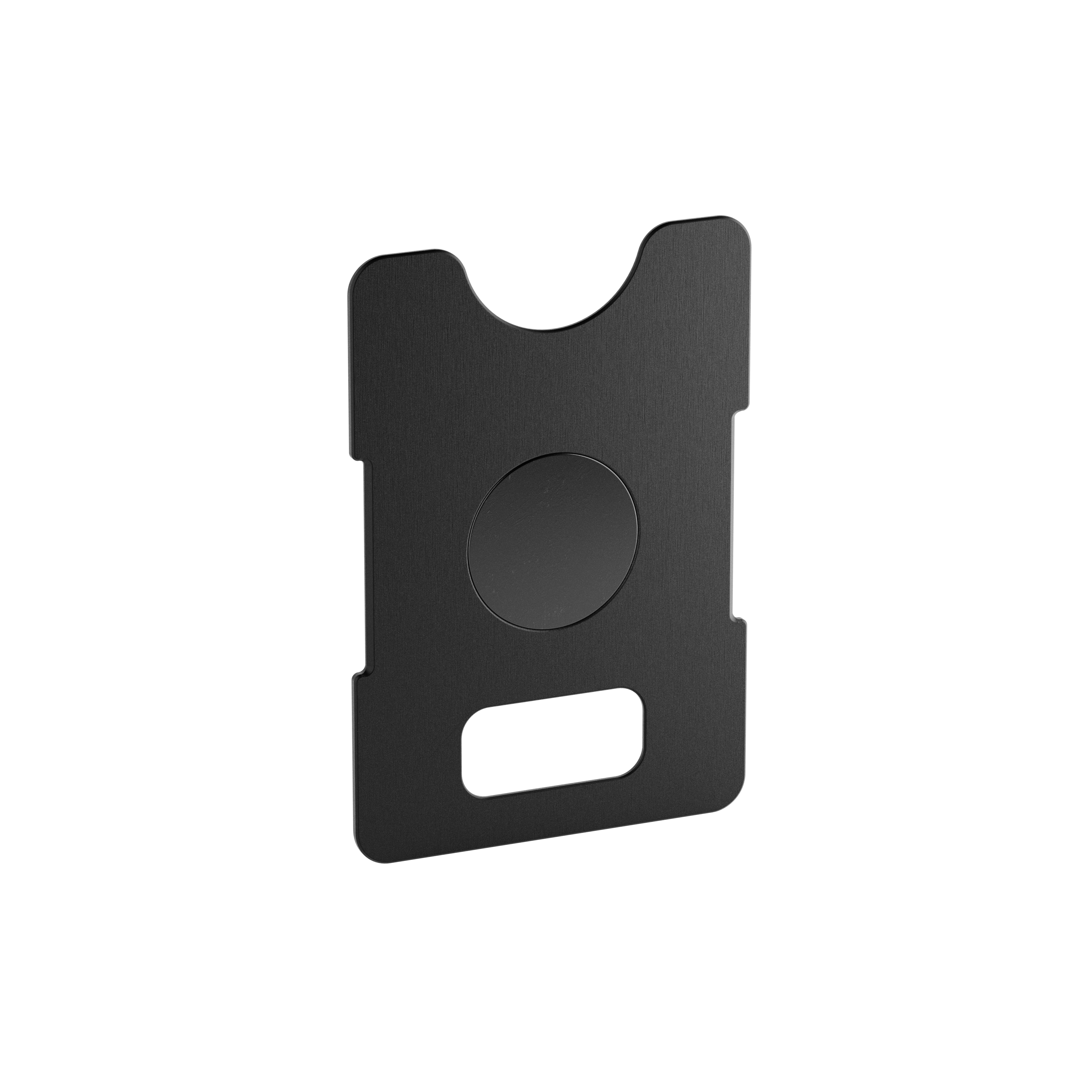 Lifetime guarantee thanks to our own production in Germany
Made to last - thanks to milling machines with high-speed cutting and SLS powder printers, we produce the covers and sliders of the highest quality in Germany.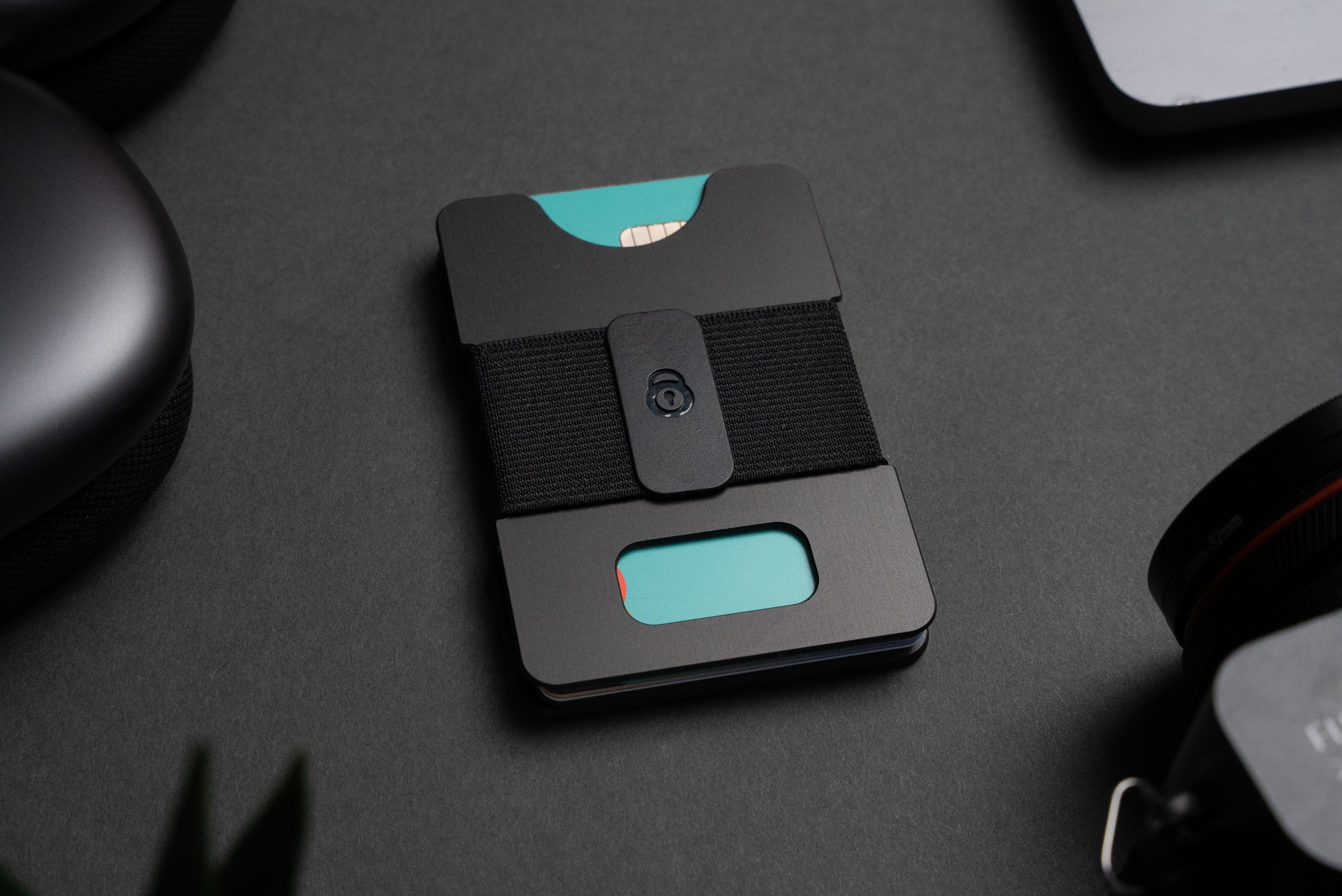 Geldbeutel und Flaschenöffner zugleich
Mithilfe des Cap Lifters hast du immer einen Flaschenöffner platzsparend dabei und musst keinen extra Gegenstand mehr mit dir herumschleppen.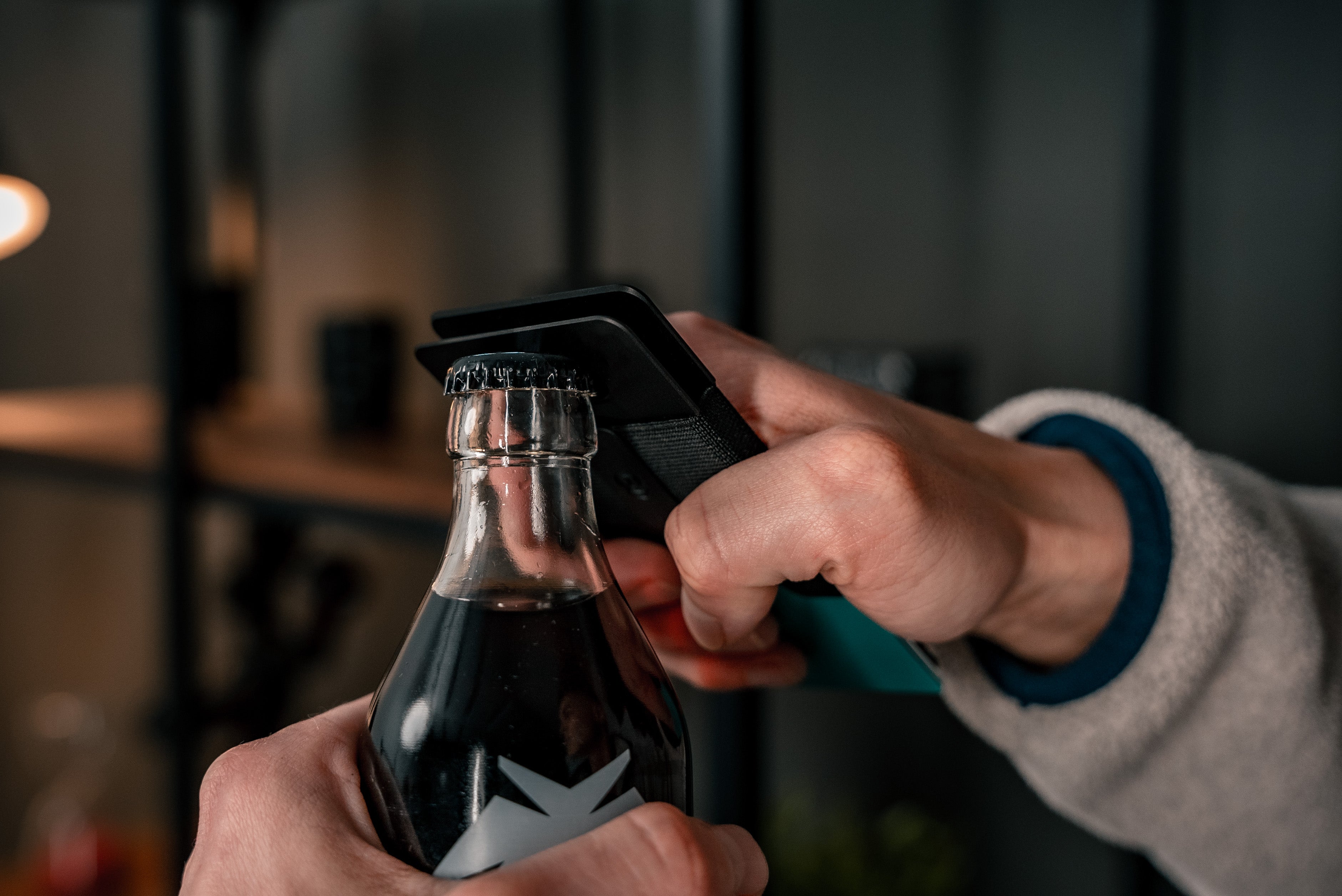 Einfache Bedienung
Schiebe die Karten zur Benutzung einfach ein Stück aus dem Wallet heraus und greife den Kronkorken an der Aussparung in der Coverplate.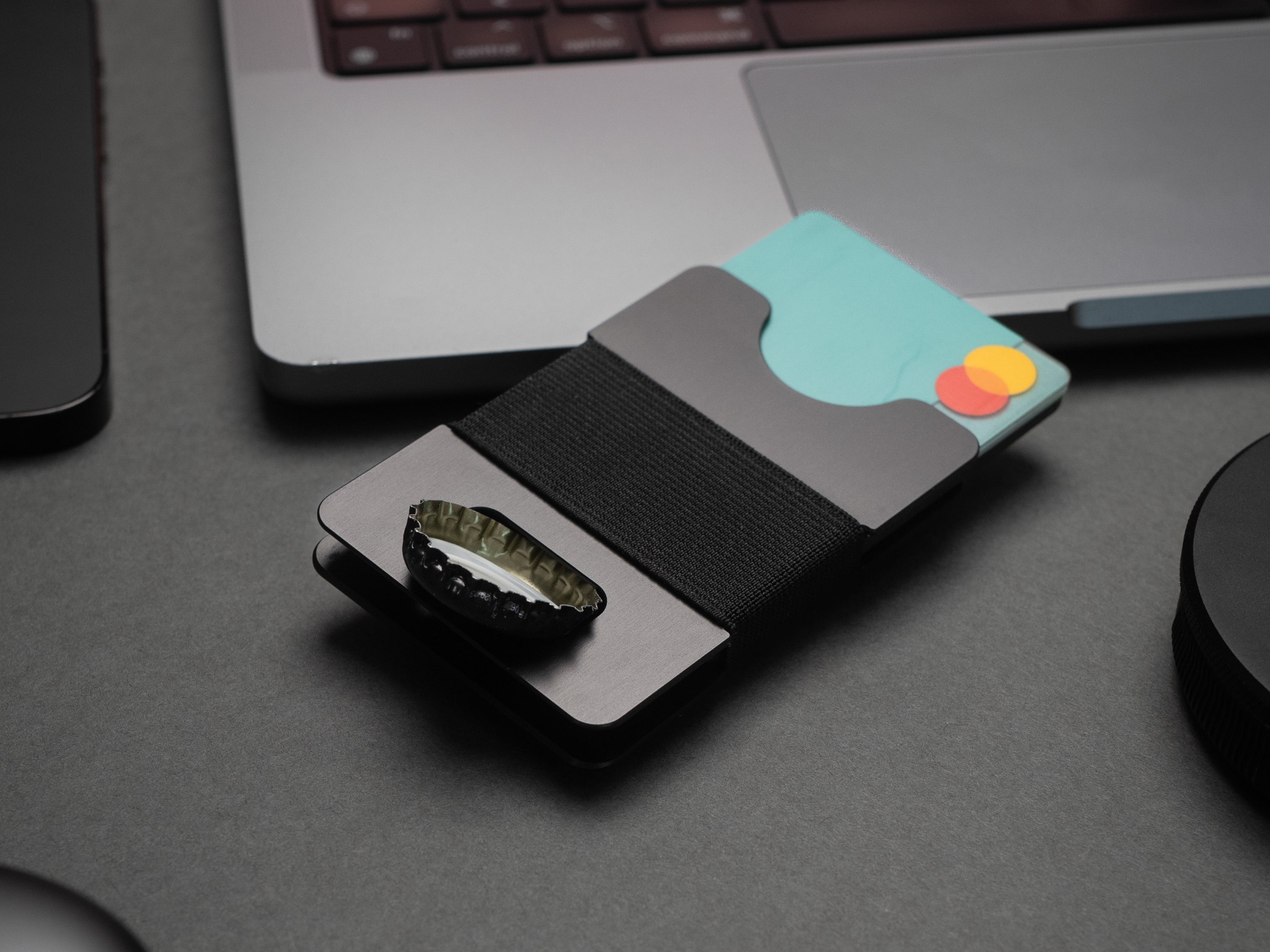 Kompatibel mit dem Holder
Die in der Deckplatte eingelassene Ronde fungiert als Gegenstück zu dem magnetischen Lockcard Holder.
This product has no reviews yet.