AirTag Cover. Never lose your wallet again thanks to Apple AirTag*.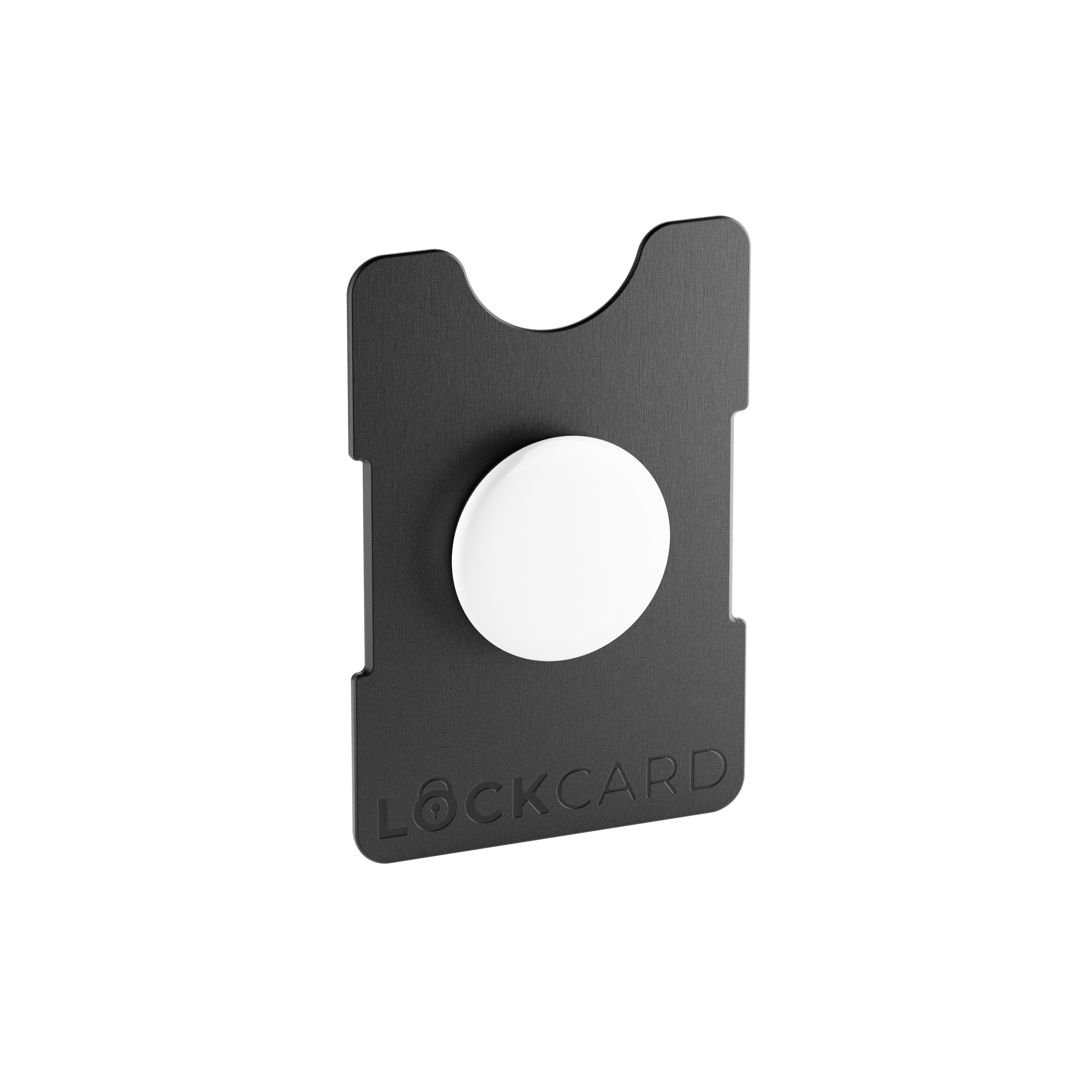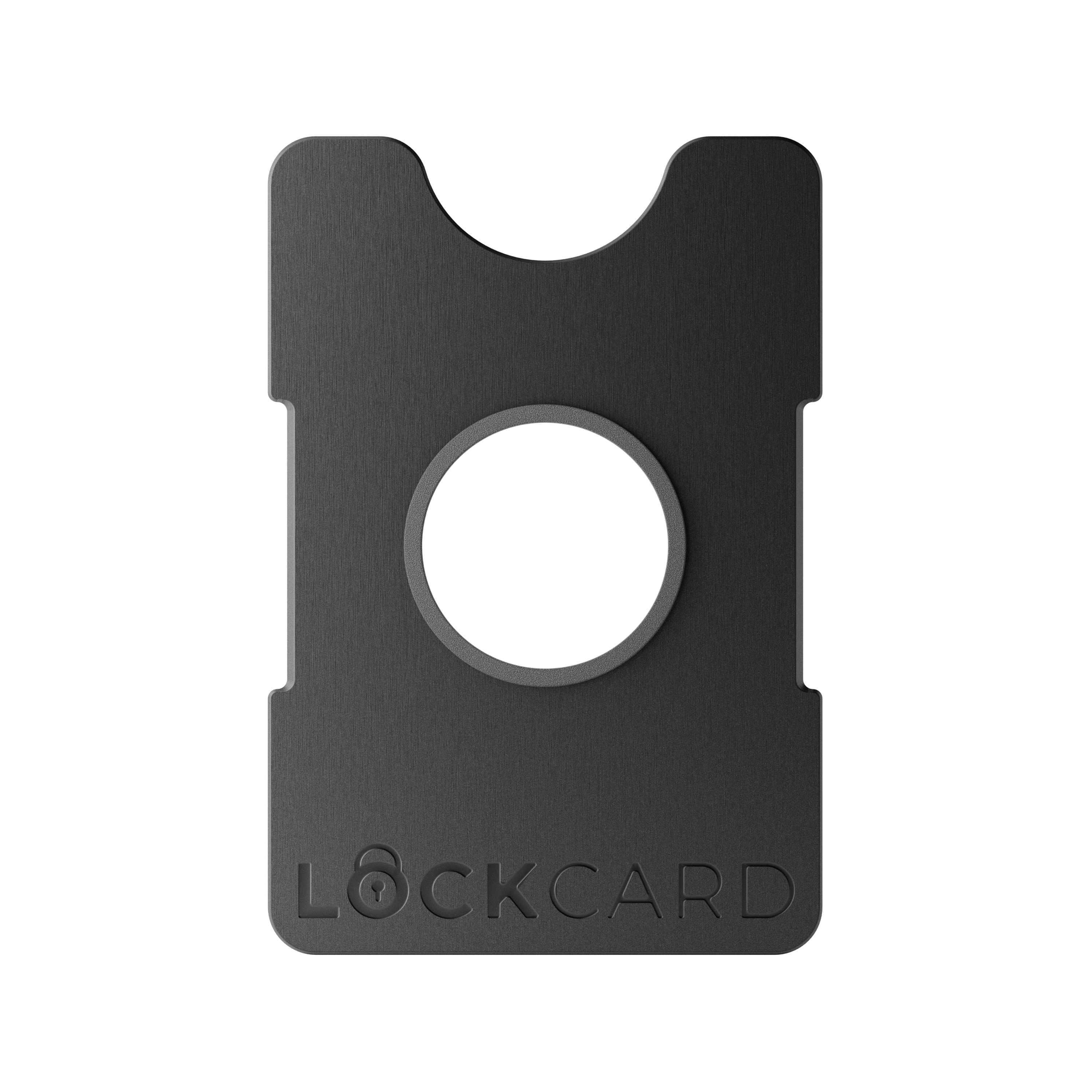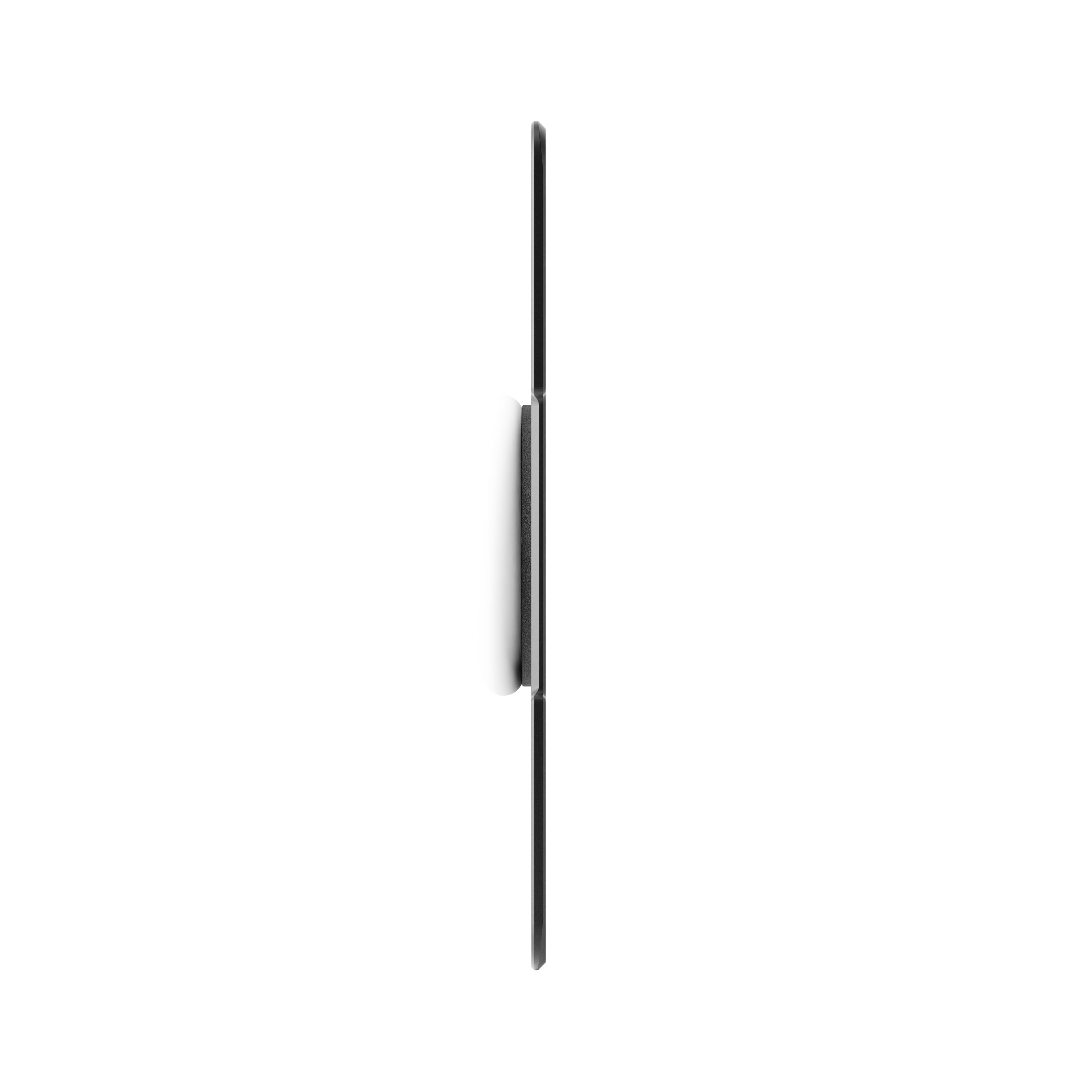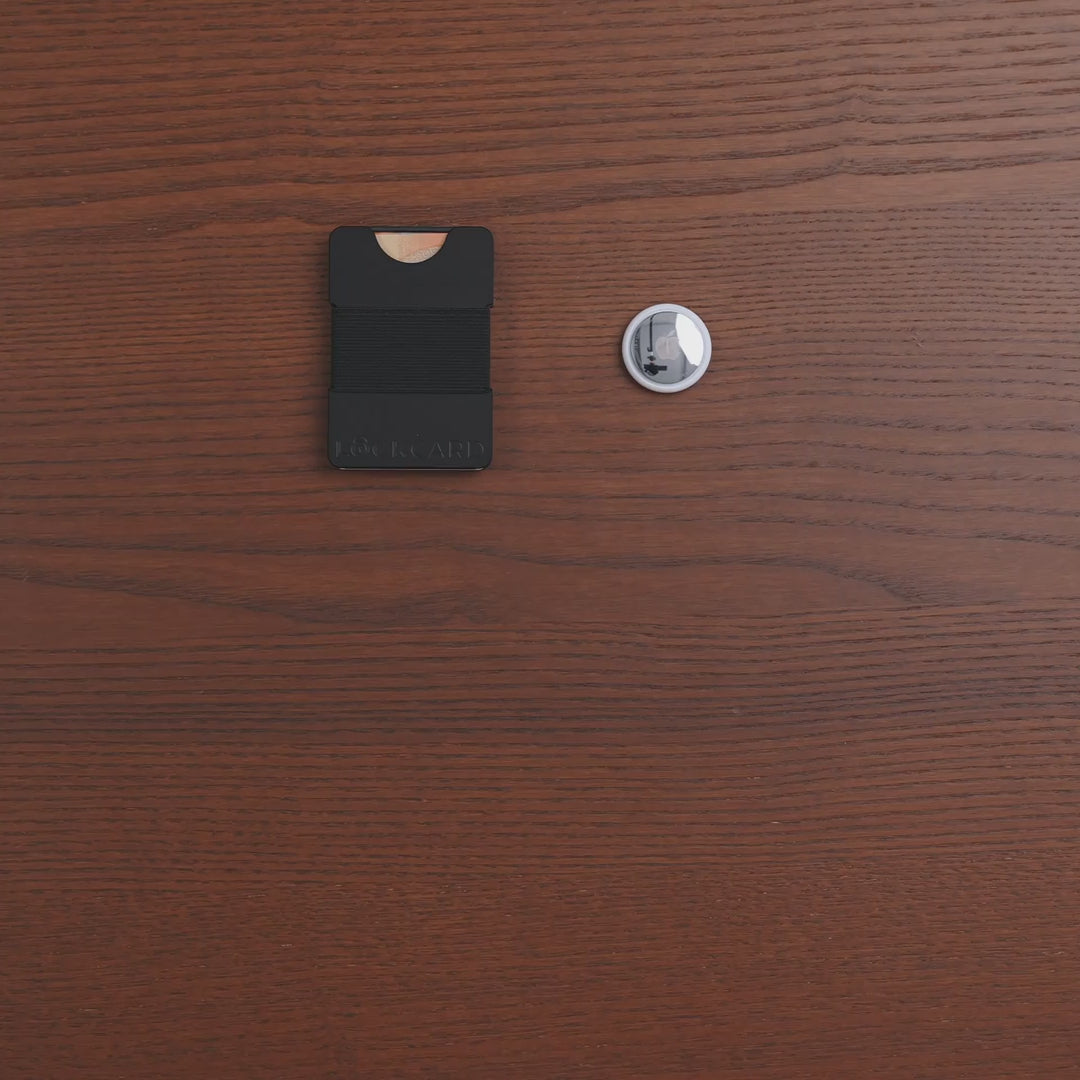 AirTag Cover
---
CO₂ neutral and with free shipping to your home in 2-4 days.
If our products are still an indispensable part of your life after 30 days, then send them back - free of charge.
(Apple AirTag* not included)

With the Apple AirTag, a small radio transmitter from Apple, the lockcard wallet can be easily found.

Clip the AirTag into the recess in the AirTag cover plate using the plug ring. This means it sits firmly and is also held in place by the rubber band above it.
- Dimensions / Weight
Coverplate AirTag (with plug ring): 8.6cm x 5.8cm x 0.24cm / Weight: 15g
Coverplate AirTag (with clipped AirTag): 8.6cm x 5.8cm x 0.8cm / 27g

- Allows you to store the AirTag on the wallet by clipping it into a recess in the cover plate.

- Lifetime guarantee

- Scope of delivery: AirTag Coverplate including a plastic ring for securely attaching the AirTag to the cover plate

(Apple AirTag* not included)

Material:
- Aluminum, black anodized
- FDM 3D printed PETG, jet black
- The delivery time within Germany is 2-4 days, we send your order free of charge with CO₂-neutral shipping

- Free returns within 30 days

- Further information can be found under the shipping information tab in the footer
Lifetime guarantee thanks to our own production in Germany
Made to last - thanks to milling machines with high-speed cutting and SLS powder printers, we produce the covers and sliders of the highest quality in Germany.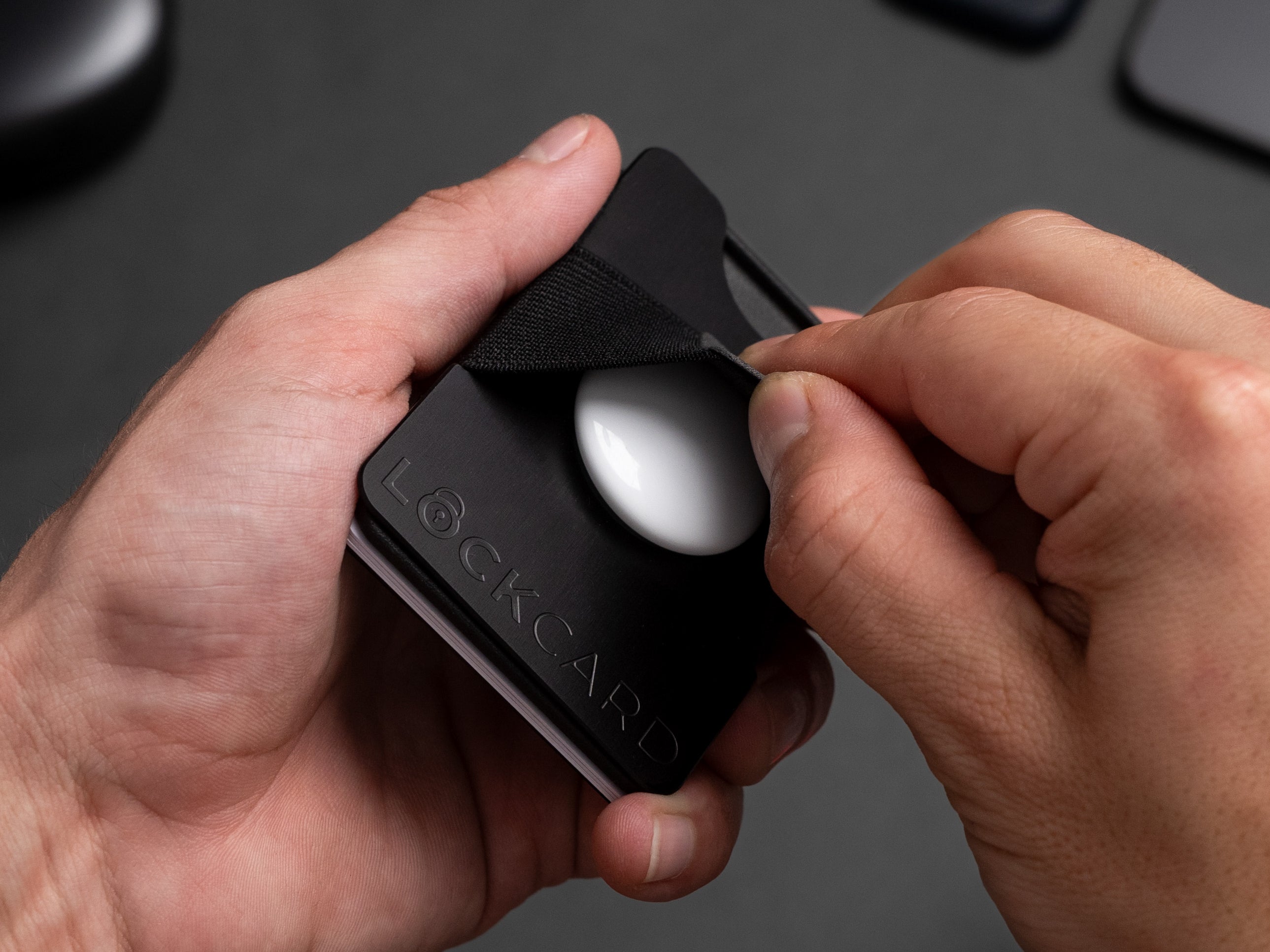 Nie wieder suchen
Mithilfe des AirTags, einem kleinen Funksender von Apple, lässt sich dein Wallet jederzeit wiederfinden. Damit sparst du dir langwierige Suchaktionen.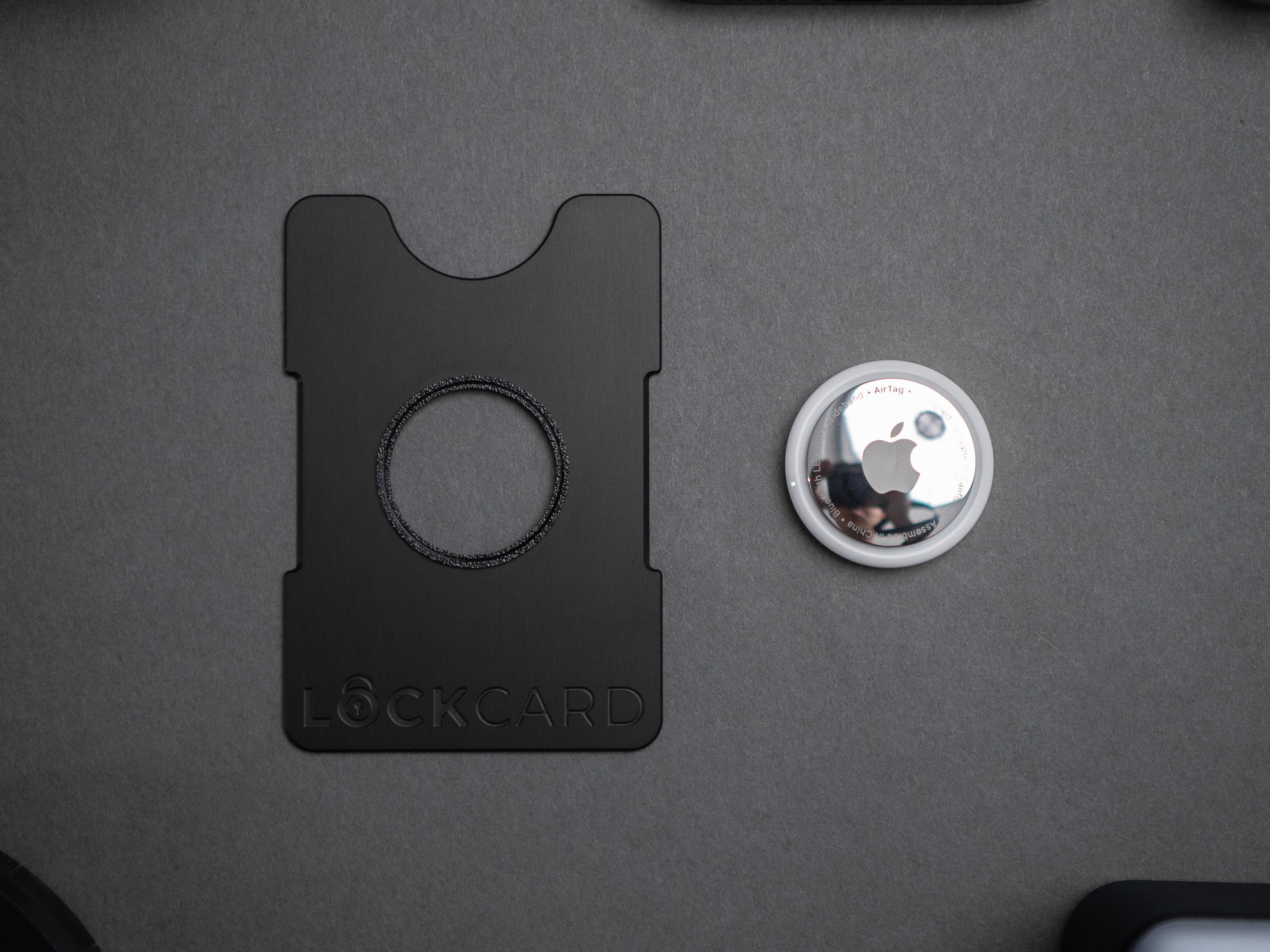 Sicher verstaut
Der AirTag lässt sich mithilfe des Steckringes in die Aussparung des Wallets hineinclippen. So wird dieser seitlich fixiert und zusätzlich durch den Druck des Gummibandes sicher gehalten.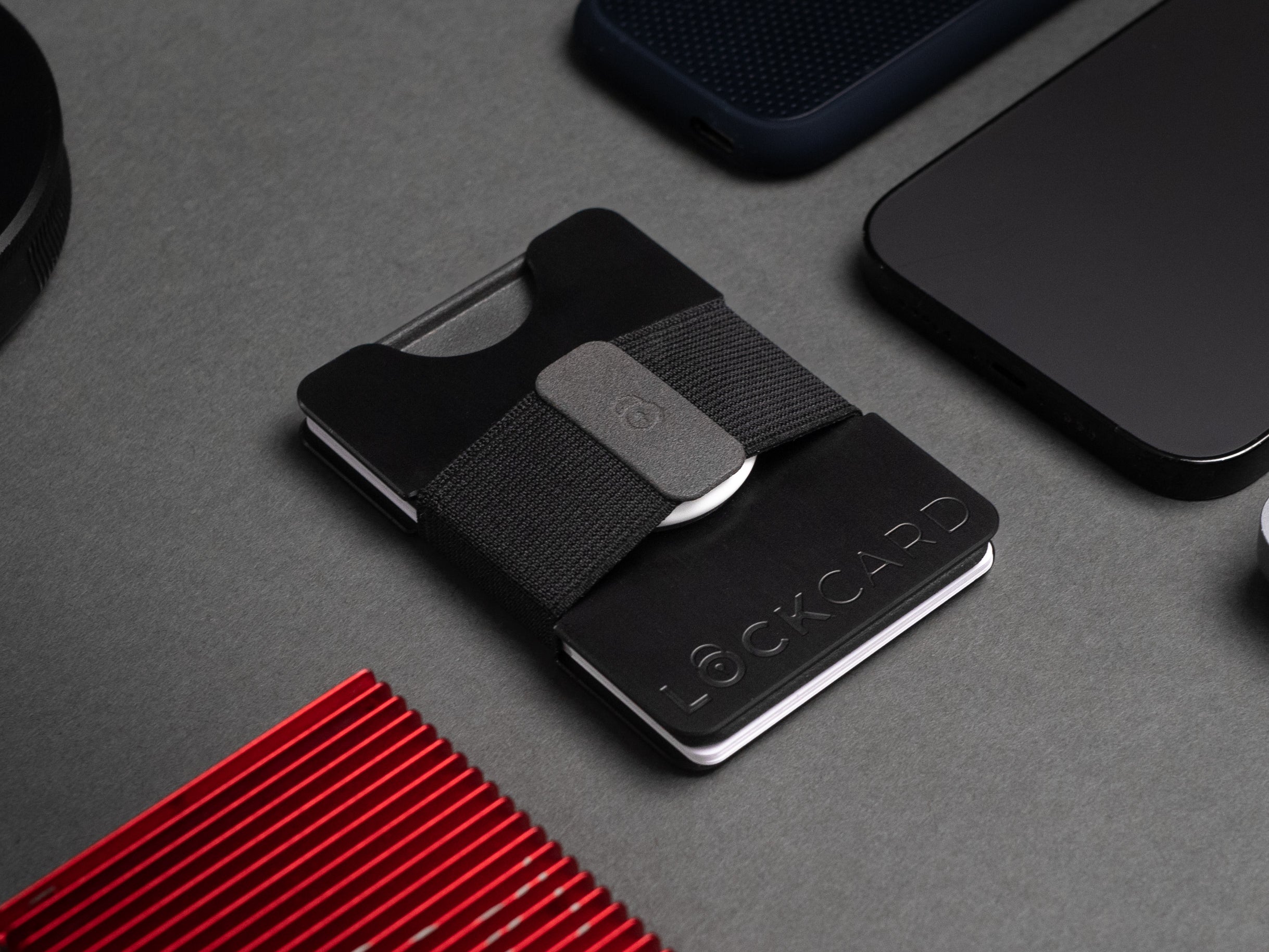 Angenehm in der Hosentasche
Durch die sichere Aufbewahrung an der Außenseite des Wallets fällt die Dicke des AirTags in der Hosentasche nicht auf und das Wallet bleibt dünn.
This product has no reviews yet.