Cash Slider - Large. Cash stored in the wallet to save space.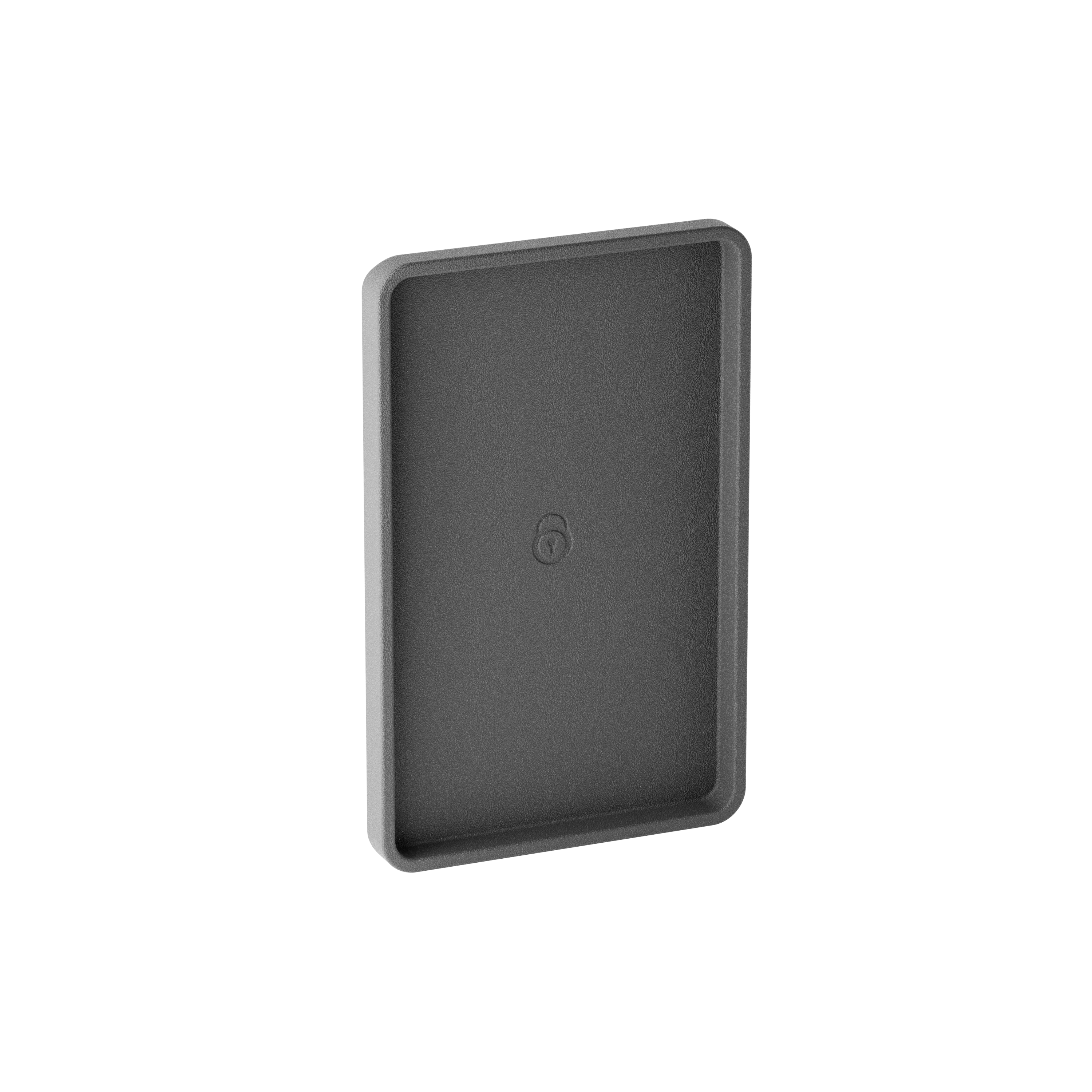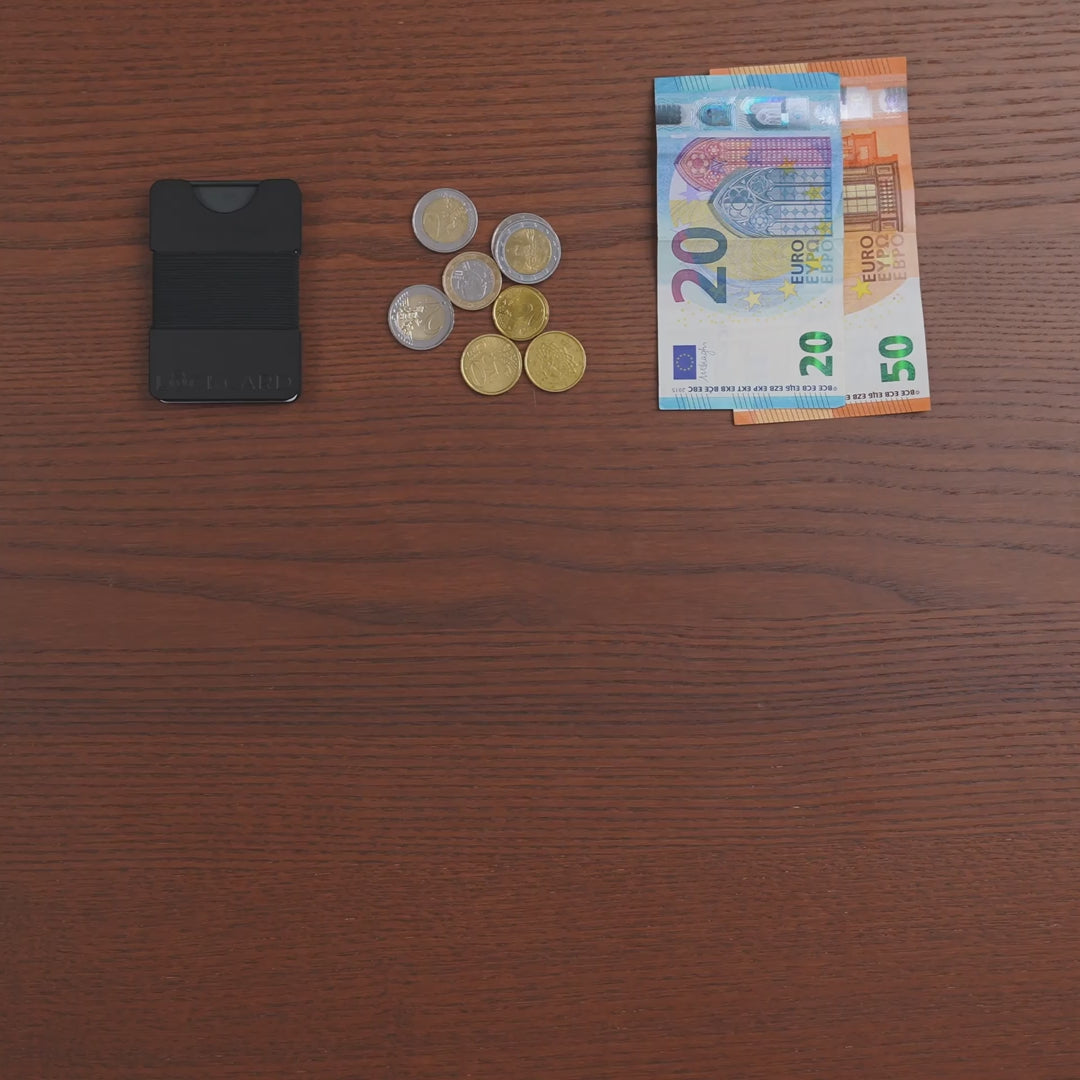 Cash Slider - Large
---
CO₂ neutral and with free shipping to your home in 2-4 days.
If our products are still an indispensable part of your life after 30 days, then send them back - free of charge.
The cash slider with a height of two coin thicknesses offers space for many coins and notes. It is intended for everyone who regularly pays with cash.
You can also store a folded vehicle registration document in it.

Alternatively, notes can be stored not only in the cash slider, but also between the elastic band and the outer shell of the wallet.
- Dimensions / Weight
Cash Slider - Large: 8.6cm x 5.4cm x 0.6cm, depth of pocket 0.5cm = two coin thicknesses / 6.8g
-> Width and height correspond to the dimensions of a credit card

- Lifetime guarantee

- Scope of delivery: Large cash slider

Material:
- SLS printed Nylon12 plastic, anthracite

- The delivery time within Germany is 2-4 days, we send your order free of charge with CO₂-neutral shipping

- Free returns within 30 days

- Further information can be found under the shipping information tab in the footer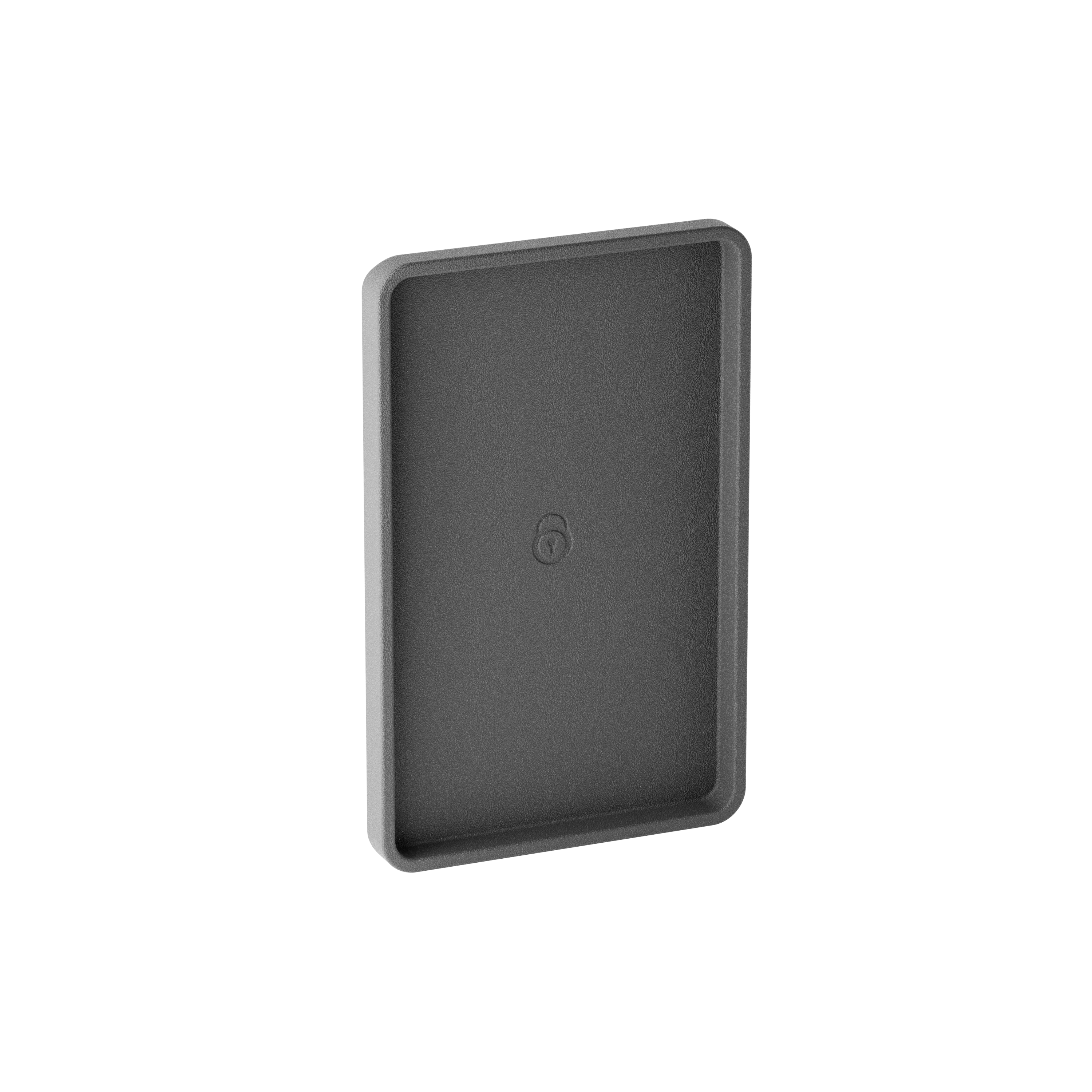 Lifetime guarantee thanks to our own production in Germany
Made to last - thanks to milling machines with high-speed cutting and SLS powder printers, we produce the covers and sliders of the highest quality in Germany.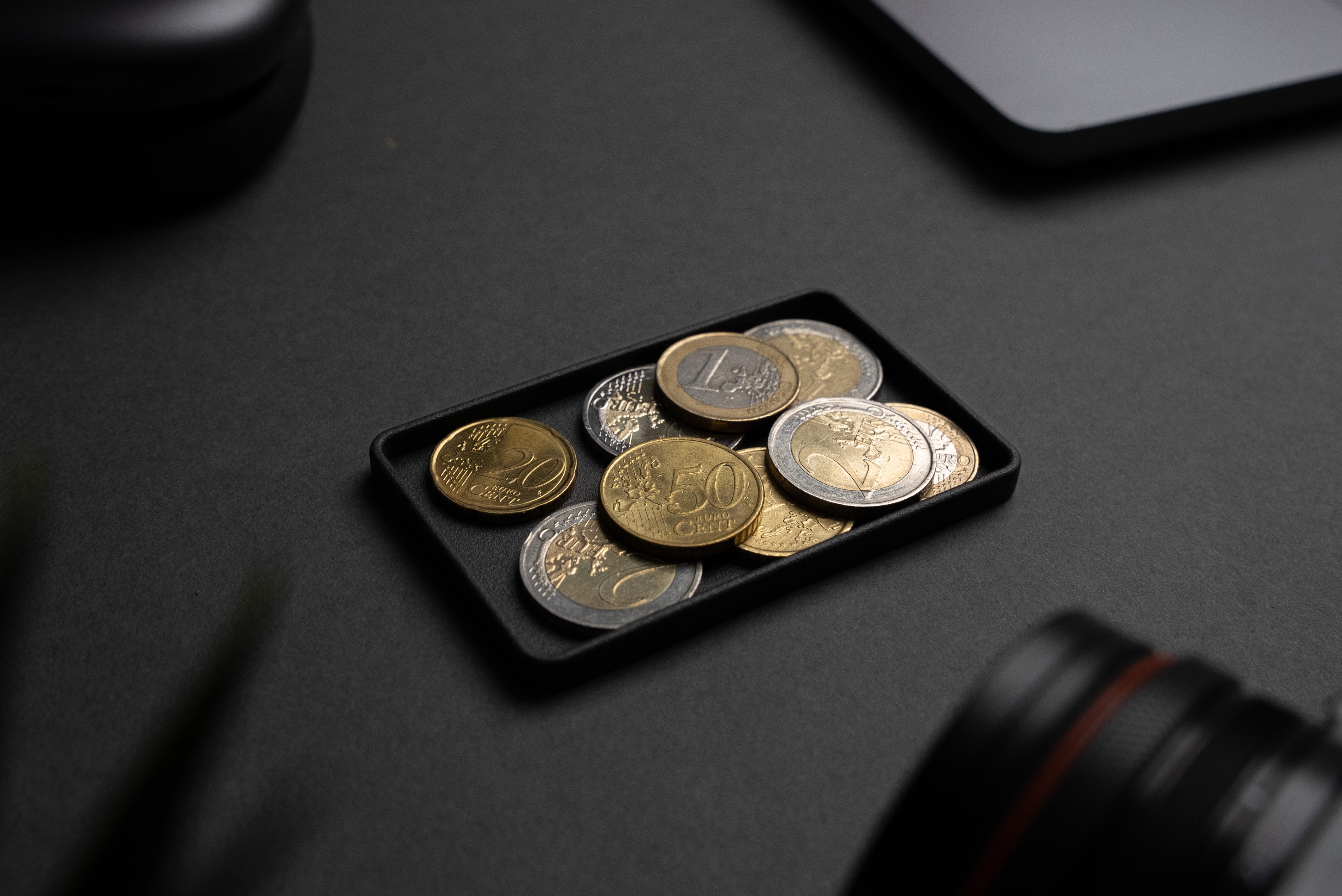 Ordentlich verstaut
(Noch) nicht überall kann man heutzutage mit Karte zahlen und Münzgeld soll bei uns nicht in der Hosentasche verschwinden.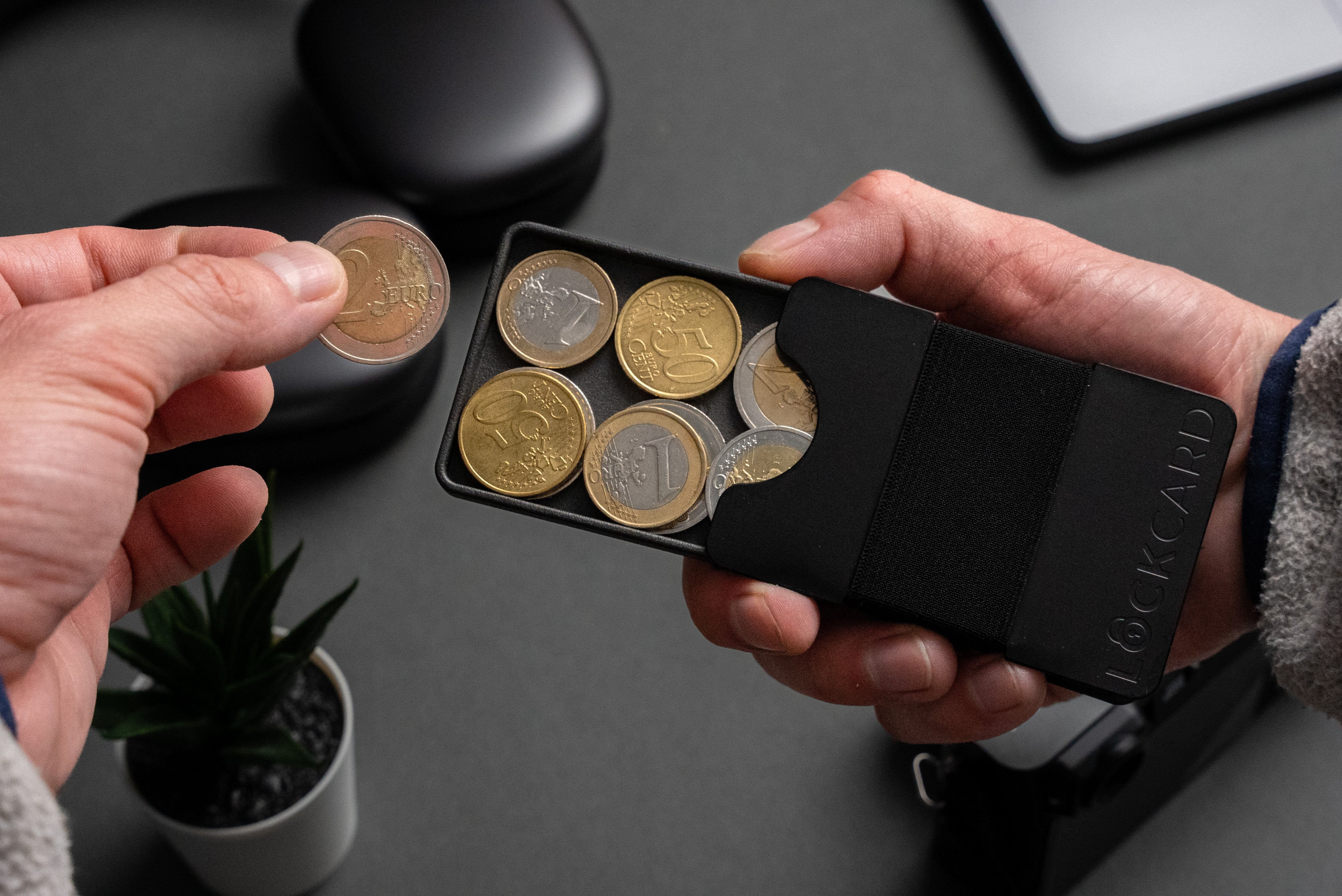 Platz für Bargeld
Du bist vorwiegend Bargeldzahler? In dem großen Cash Slider hast du genügend Platz für Münzen und Scheine.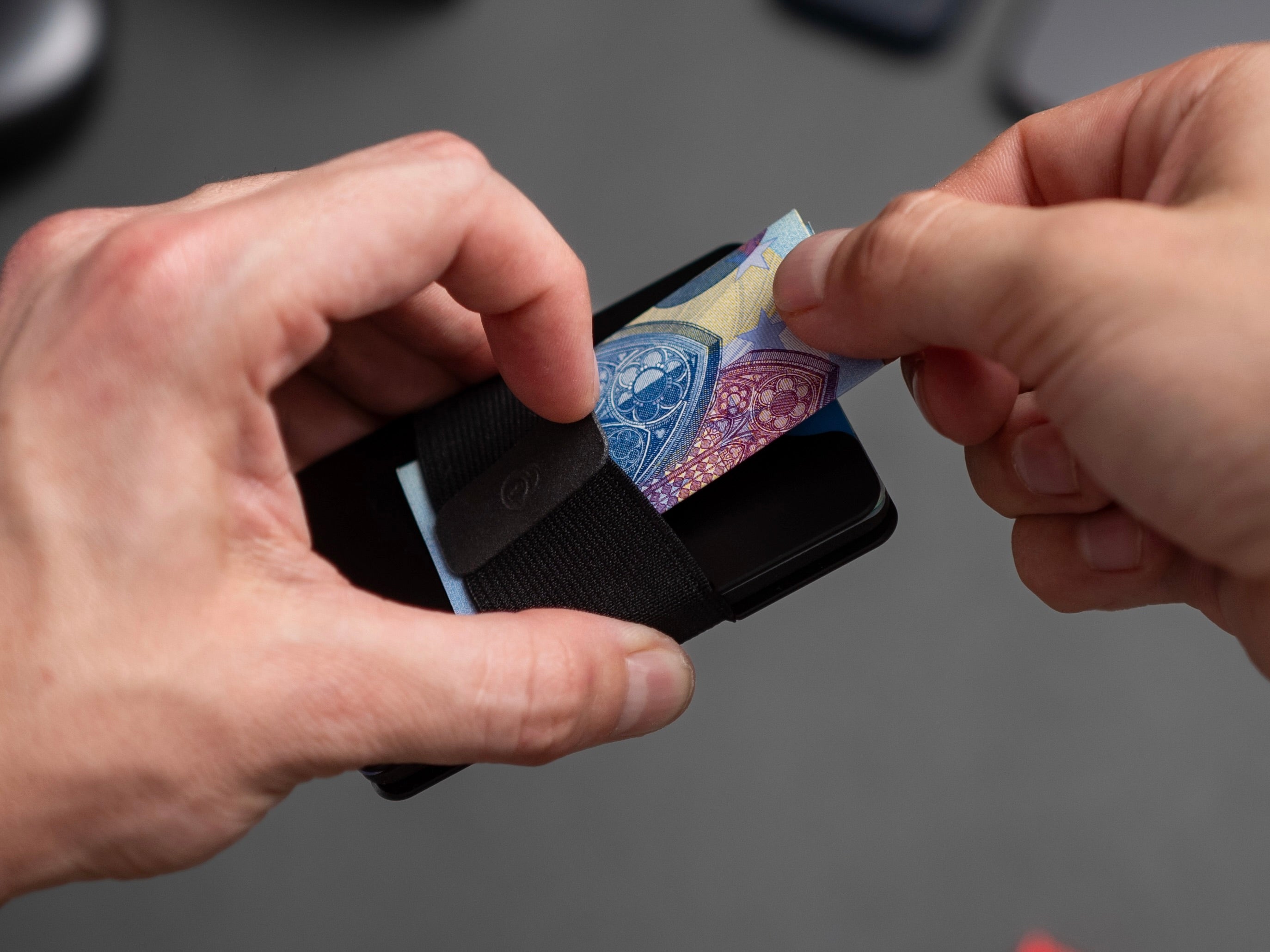 Aufbewahrung außen hinter dem Band
Alternativ zur Aufbewahrung im Cash Slider lassen sich Geldscheine auch problemlos hinter das Gummiband klemmen, ohne dabei zu verrutschen. Somit gewinnst du noch mehr Platz für Münzen im Cash Slider!
This product has no reviews yet.