MultiLock Cover. Whether it's a car key, SmartTag, NFC chip or Airpods, you have everything with you.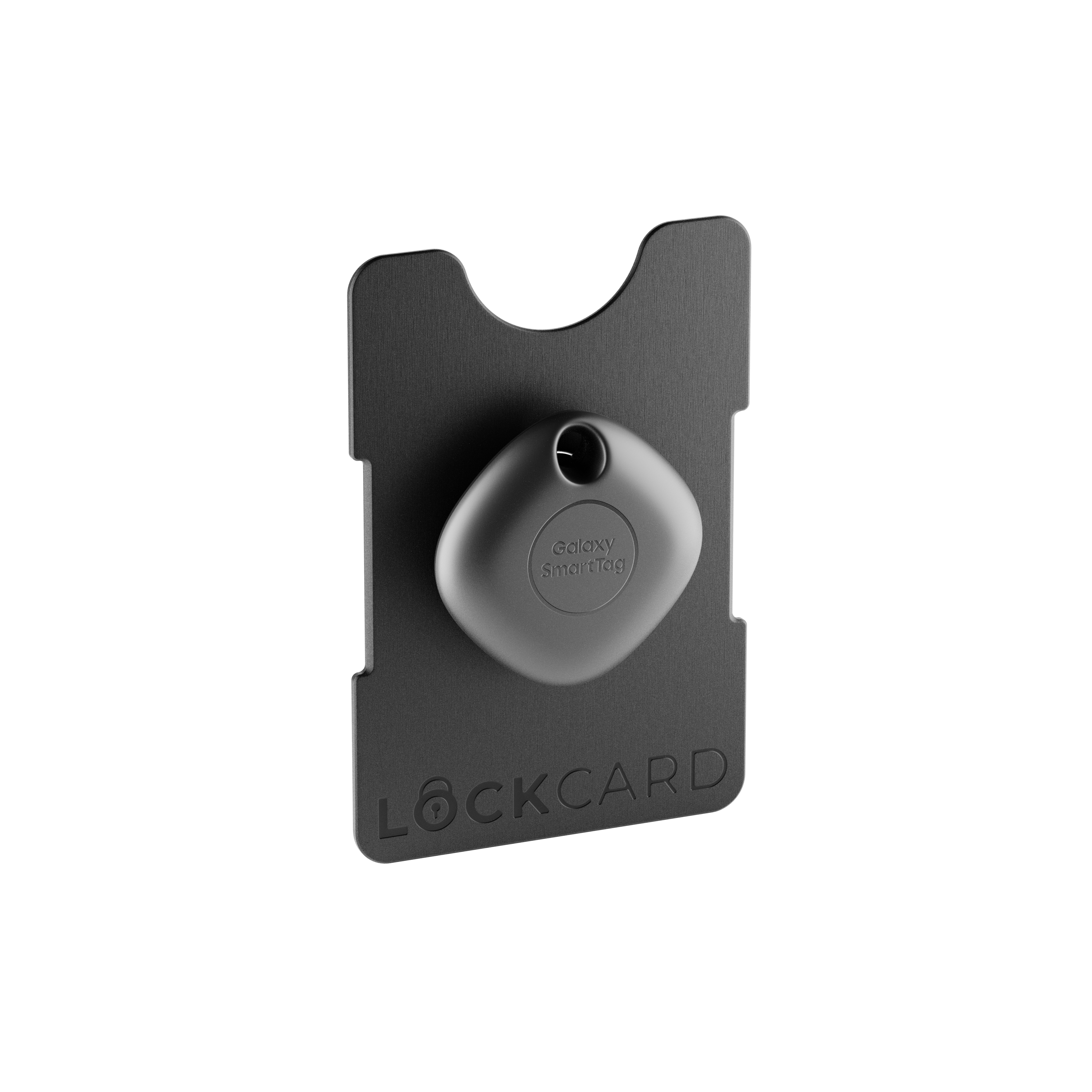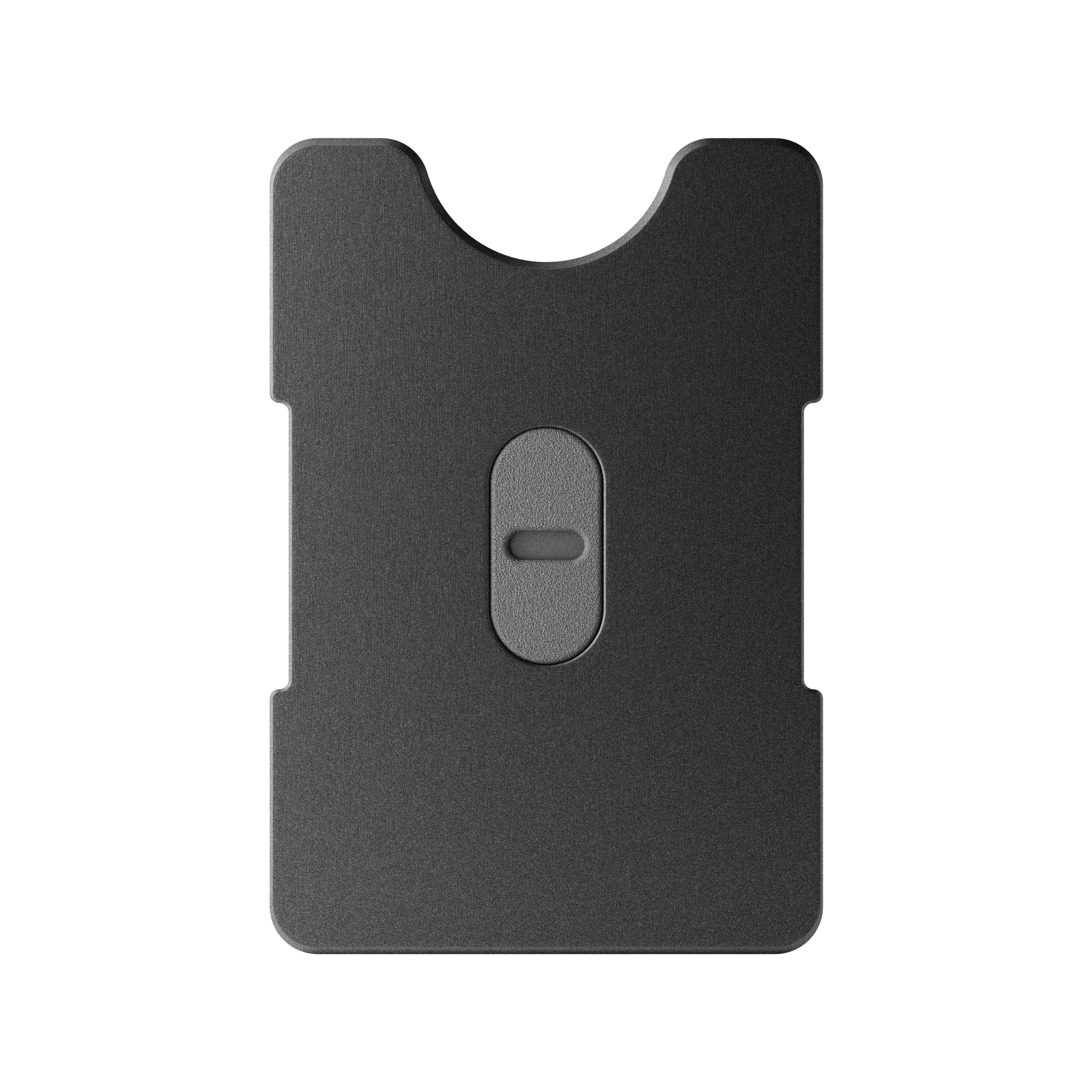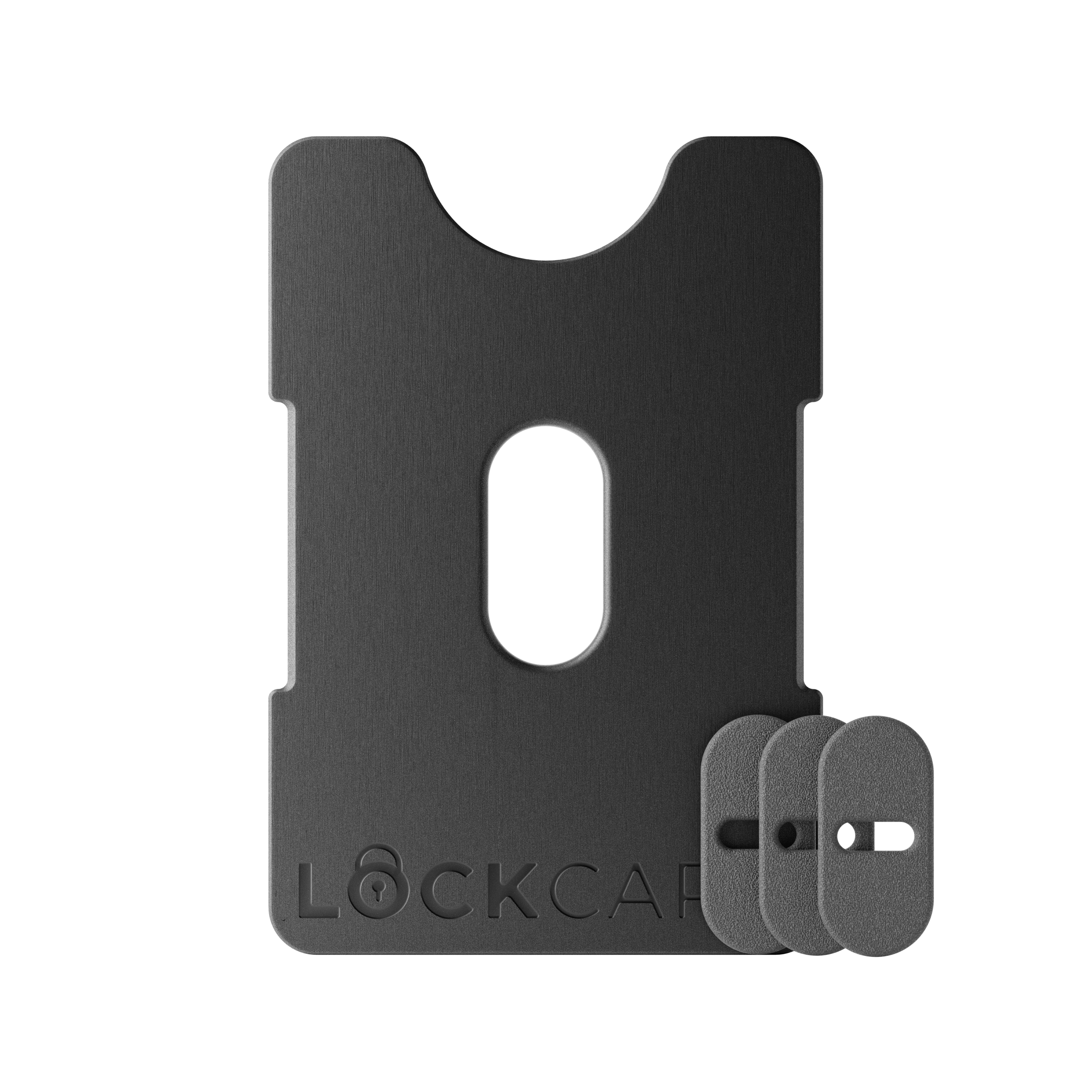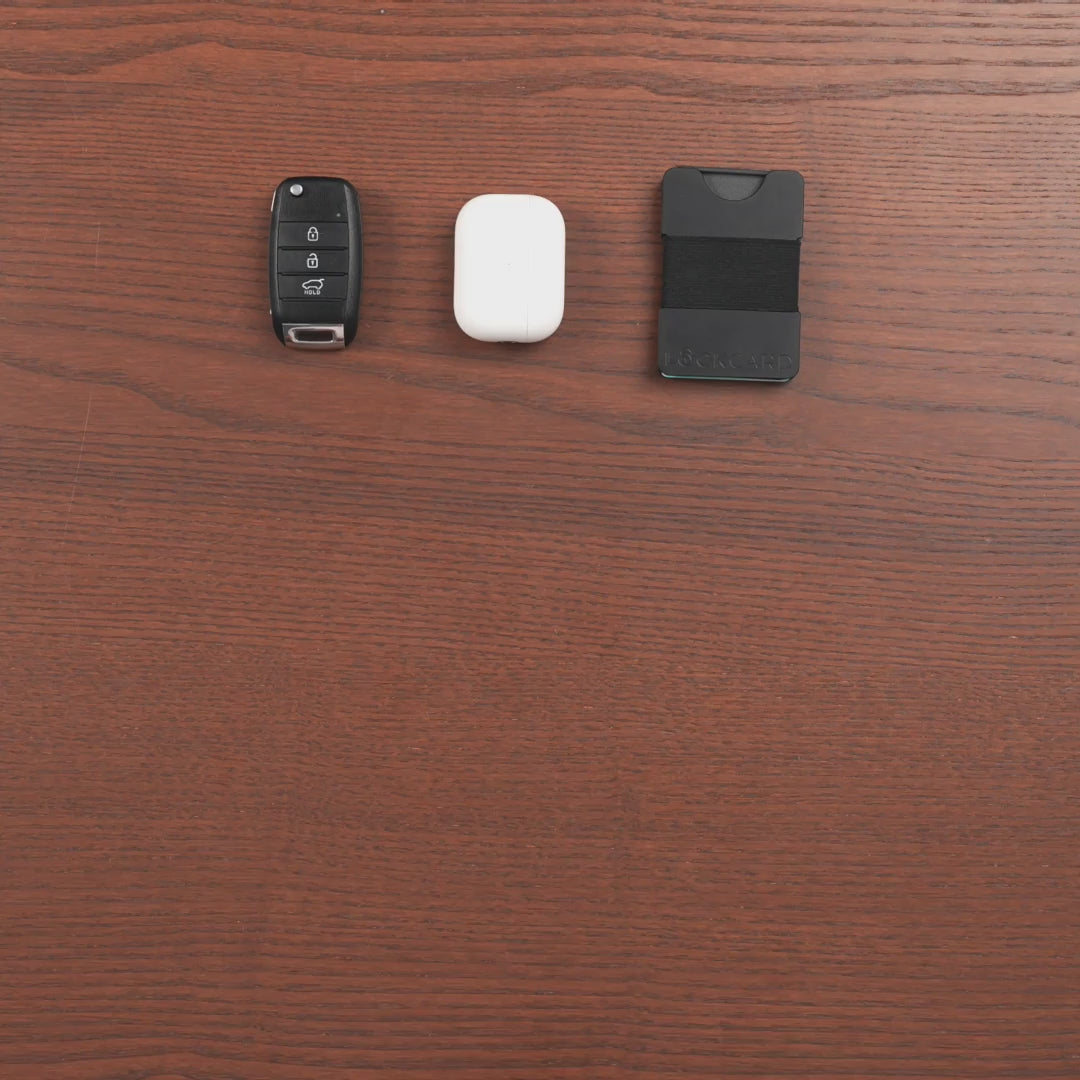 MultiLock Cover
---
CO₂ neutral and with free shipping to your home in 2-4 days.
If our products are still an indispensable part of your life after 30 days, then send them back - free of charge.
With the MultiLock cover plate it is possible to take almost all items in the lockcard wallet that also fit under the strap.

The cover plate has a recess in the middle that serves as a counterpart to a small plate. This lockpiece can be attached to the item you want to store on your wallet using its adhesive backing.

When the object is stored under the belt, the plate slides into the recess in the MultiLock cover plate and fixes the object against lateral displacement.

The strong pressure of the rubber band ensures that the object is pressed against the cover plate and additionally fixes it. This means the item of your choice is kept safe!

This means that objects with a wide variety of shapes can be fixed under the tape, provided that a lockpiece can be glued to them.
- Dimensions / Weight
Multilock Cover: 8.6cm x 5.8cm x 0.15cm / Weight: 18g

- Allows you to store almost any item that fits under the wallet strap.

- Using the LockPiece (the small connection plate), small objects can be fixed under the belt to prevent them from moving sideways. The rubber band presses the item tightly to the wallet

- Lifetime guarantee

- Scope of delivery: MultiLock Cover including three LockPieces (connection plates) with adhesive backing

Material:
- Aluminum, black anodized
- SLS printed Nylon12 plastic, anthracite
- The delivery time within Germany is 2-4 days, we send your order free of charge with CO₂-neutral shipping

- Free returns within 30 days

- Further information can be found under the shipping information tab in the footer
Lifetime guarantee thanks to our own production in Germany
Made to last - thanks to milling machines with high-speed cutting and SLS powder printers, we produce the covers and sliders of the highest quality in Germany.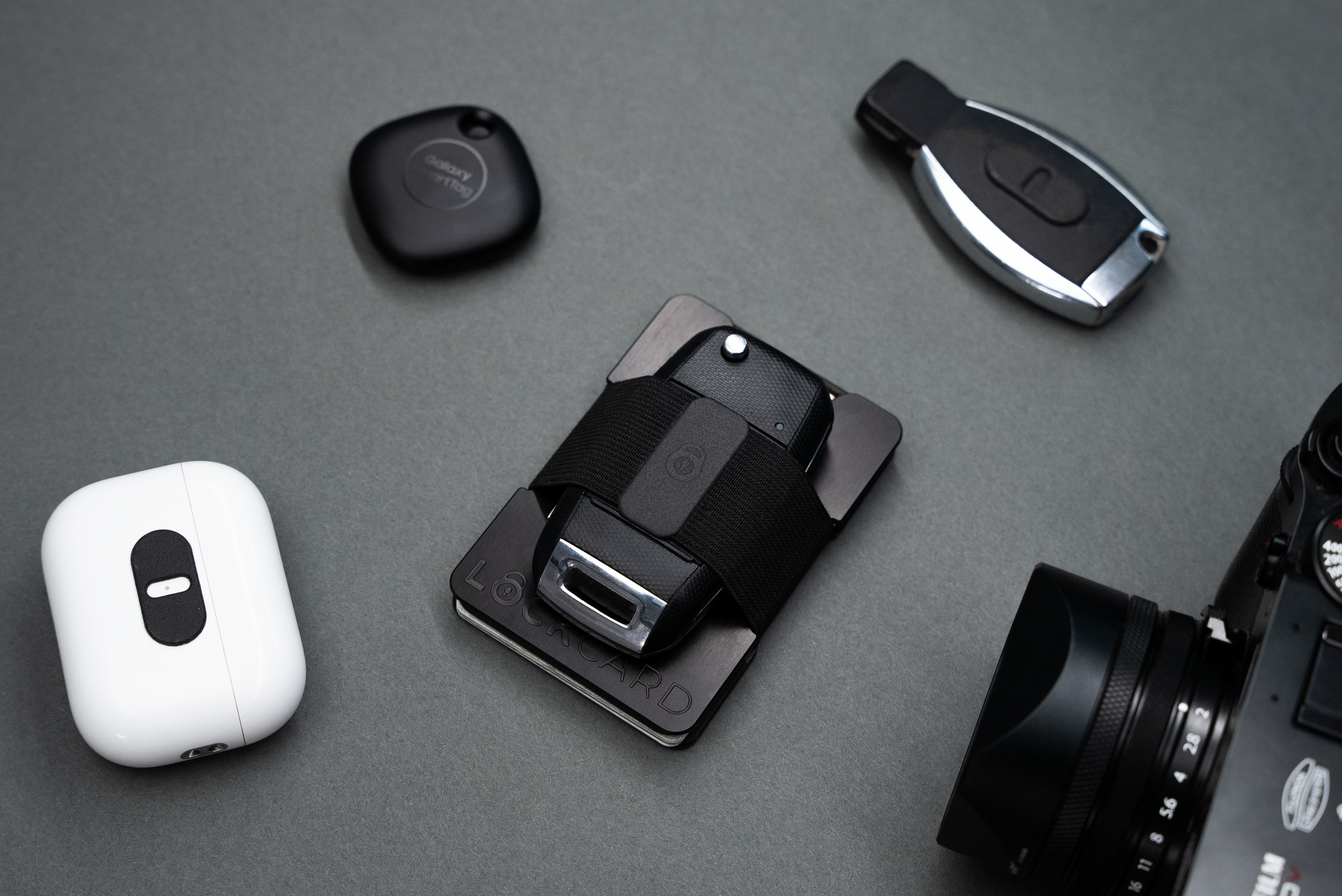 Mitnehmen, was unter das Band passt
Mit dem MultiLock Cover lassen sich kleine Gegenstände deiner Wahl platzsparend und sicher am Wallet verstauen, von Autoschlüssel bis SmartTag.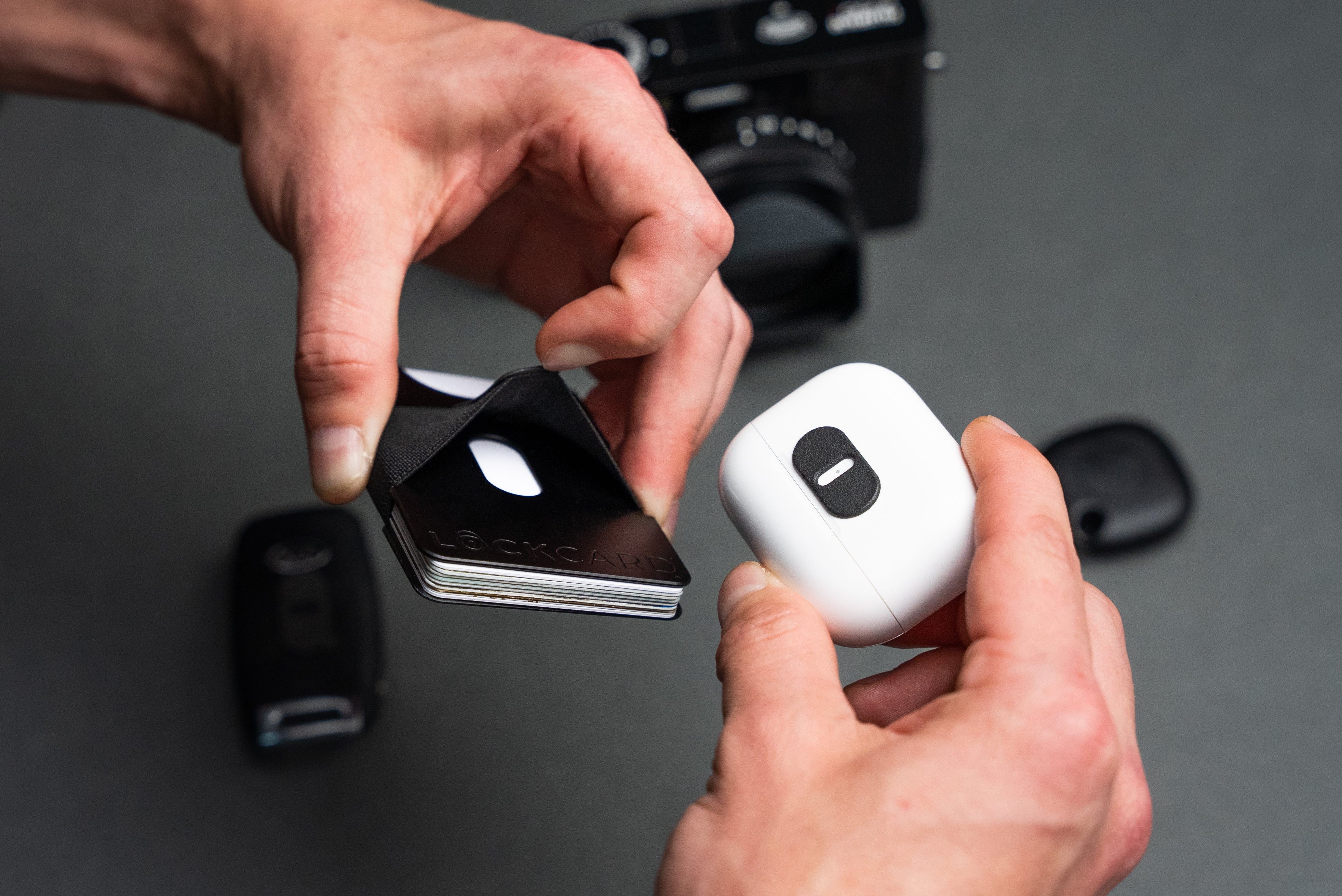 Fest eingerastet, sicher fixiert
Klebe das Lockpiece einfach auf einen Gegenstand deiner Wahl. Dieses rastet in die Aussparung am MultiLock Cover ein und fixiert den Gegenstand so gegen seitliches Verschieben. Das Gummiband sorgt anschließend für einen sicheren Halt des Gegenstands am Wallet.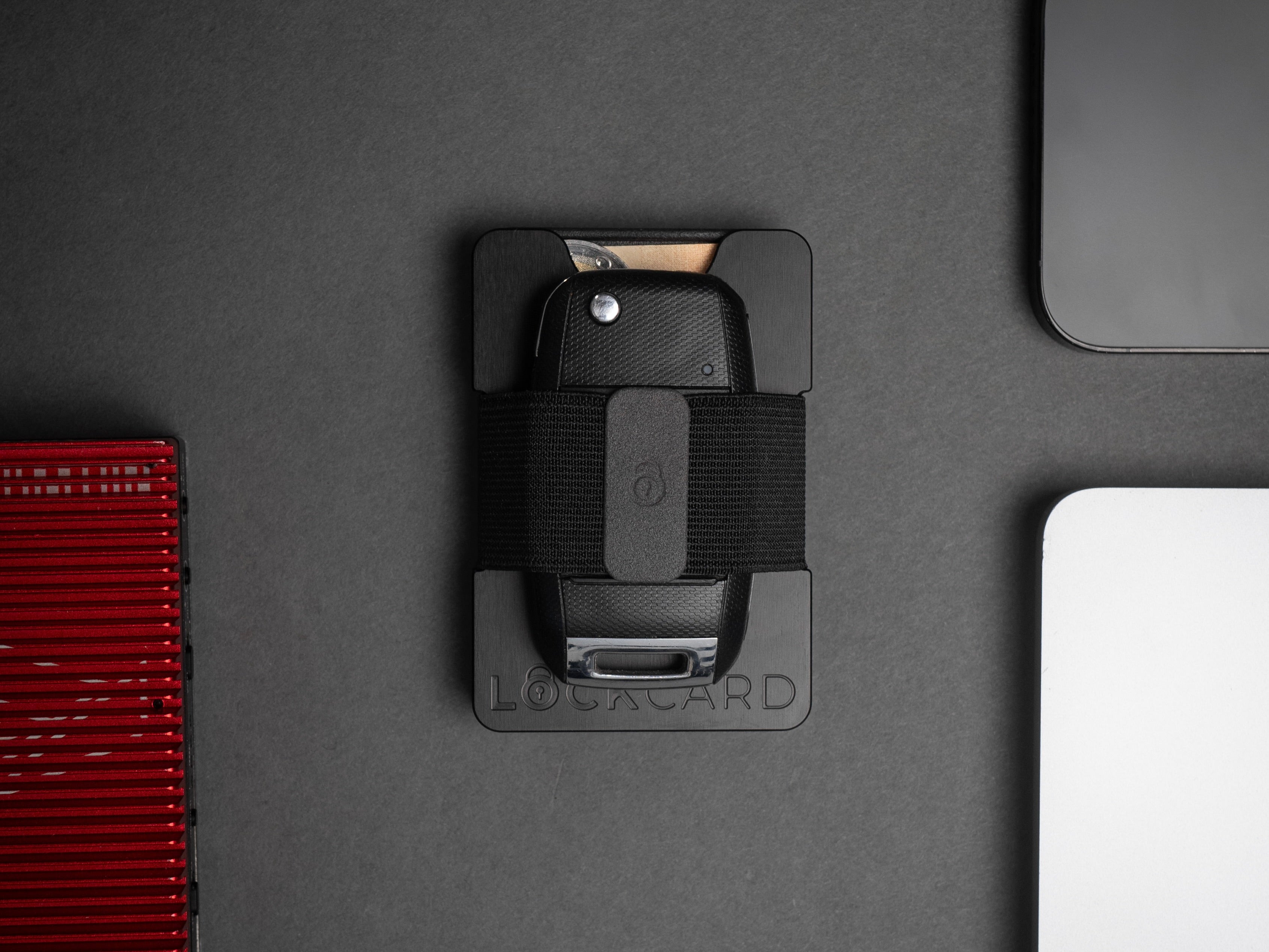 Sofort einsatzbereit
Die sichere Fixierung an der Außenseite des Wallets garantiert, dass du den Gegenstand zur Benutzung jederzeit sofort parat hast.
This product has no reviews yet.