Key sliders. No more bunch of keys.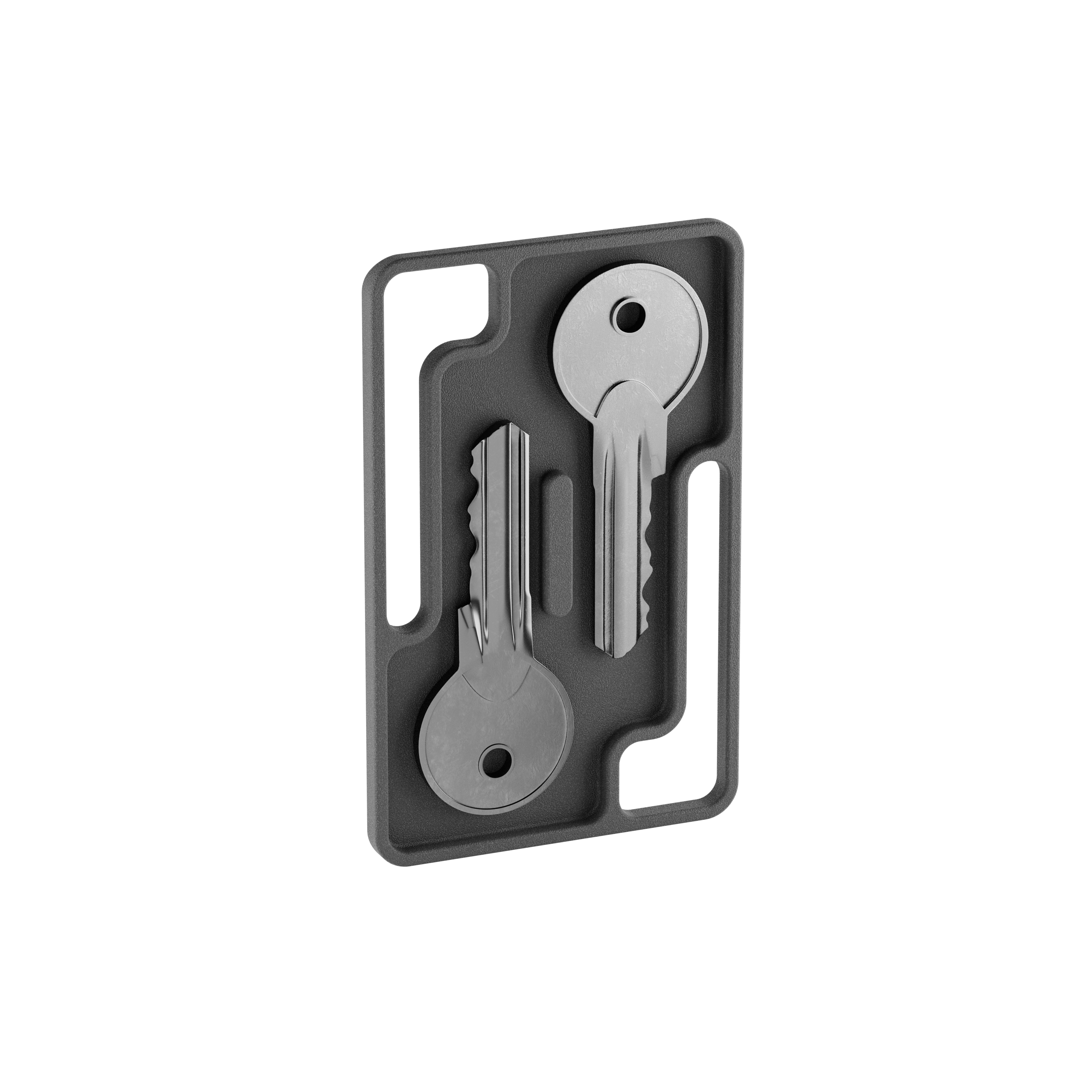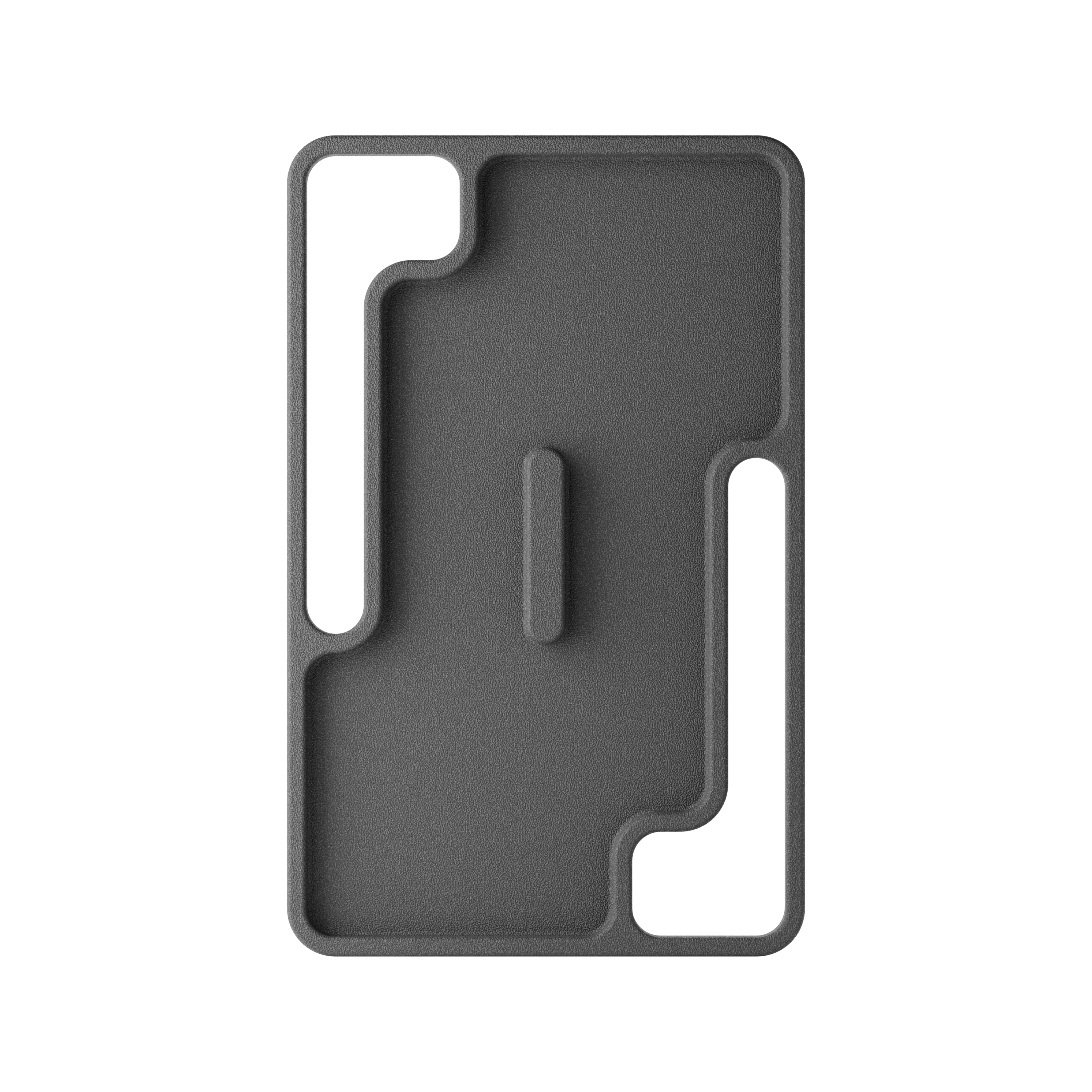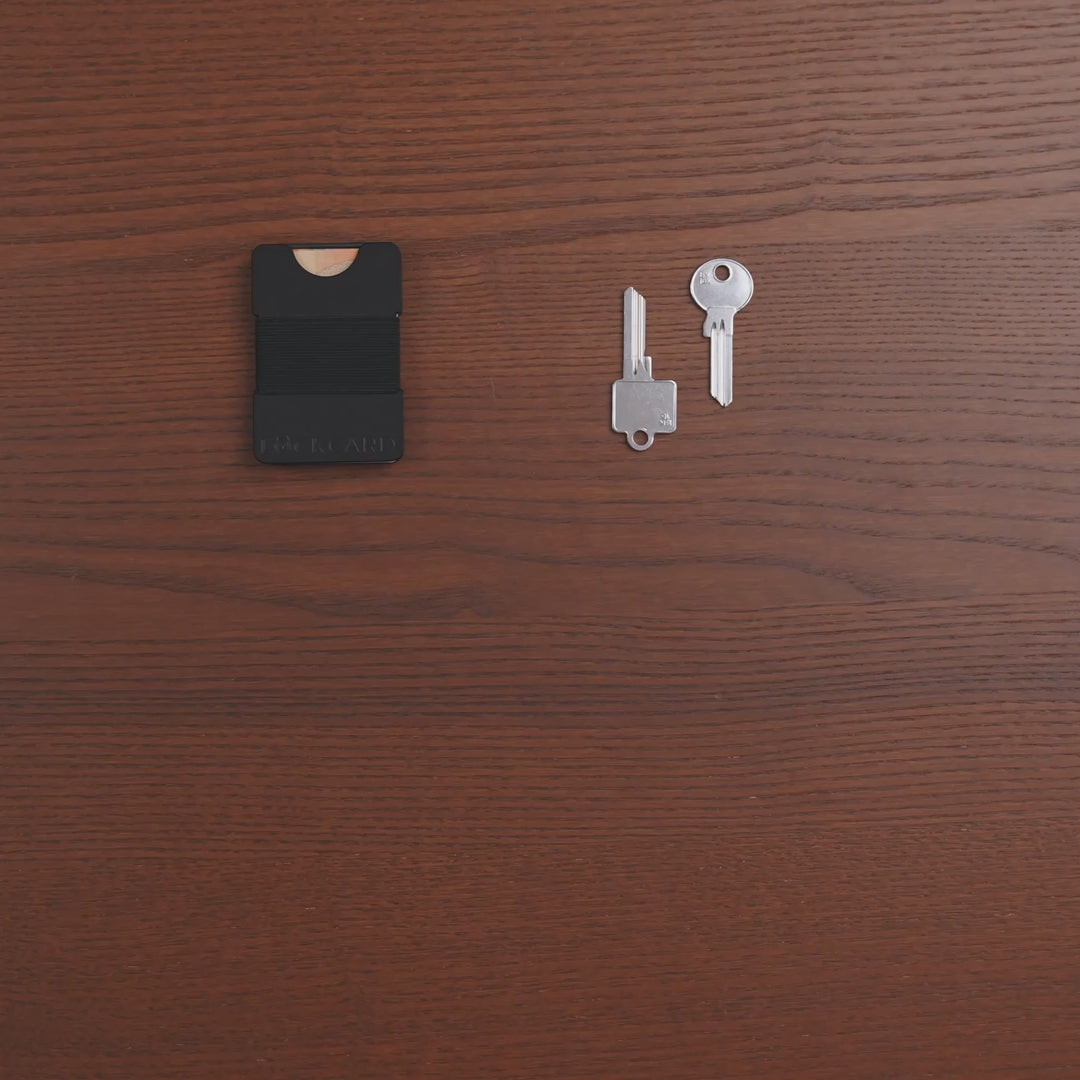 Key sliders
---
CO₂ neutral and with free shipping to your home in 2-4 days.
If our products are still an indispensable part of your life after 30 days, then send them back - free of charge.
Two keys can be stowed in the keyplate and simply pushed into the wallet.

In order to prevent the keys from rattling, we supply 3 adhesive foils per key for height adjustment. Depending on your needs, you can stick as many adhesive foils into the keyplate as you need.

The keys are removed individually for use.
- Dimensions / Weight
Keyplate: 8.6cm x 5.4cm x 0.36cm, pocket depth 0.26cm / 5.7g

- Accommodates one or two keys with the following maximum dimensions:
Width at key head: 3cm,
Width on key shaft: 1.5 cm,
Length: 6.7cm,
Key thickness 2.6 mm
-> Suitable for keys up to 2.7 mm

- The included adhesive films prevent the keys from rattling in the keyplate

- Lifetime guarantee

- Scope of delivery: Keyplate including 6 adhesive films to compensate for different key thicknesses

Material:
- SLS printed Nylon12 plastic, anthracite
- The delivery time within Germany is 2-4 days, we send your order free of charge with CO₂-neutral shipping

- Free returns within 30 days

- Further information can be found under the shipping information tab in the footer
Lifetime guarantee thanks to our own production in Germany
Made to last - thanks to milling machines with high-speed cutting and SLS powder printers, we produce the covers and sliders of the highest quality in Germany.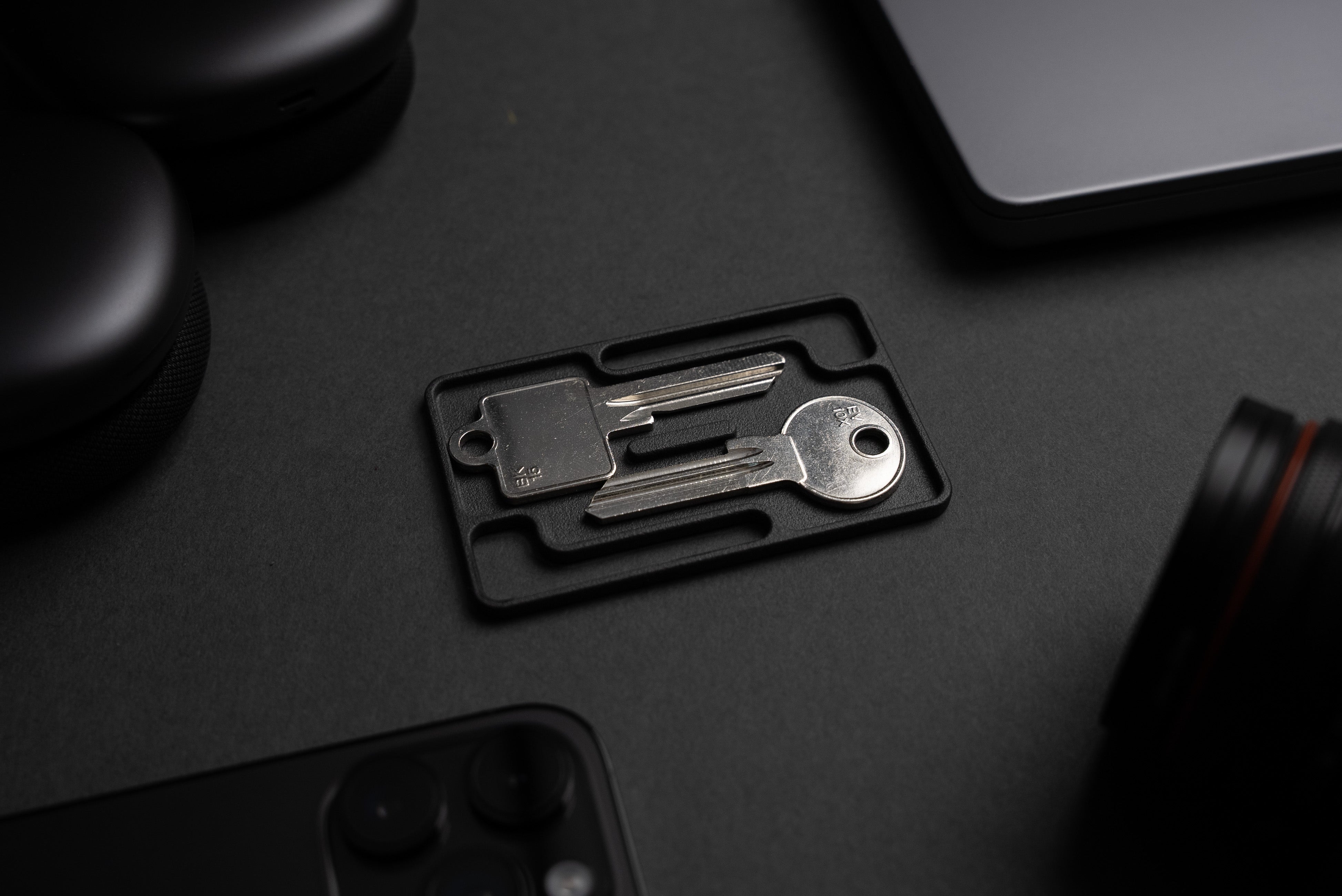 Schlüsselbund wird überflüssig
Nie wieder deinen Schlüsselbund verlegen oder gar vergessen. Einen Gegenstand weniger, an den man im Alltag denken muss. Geeignet für eine Vielzahl von Schlüsselformen.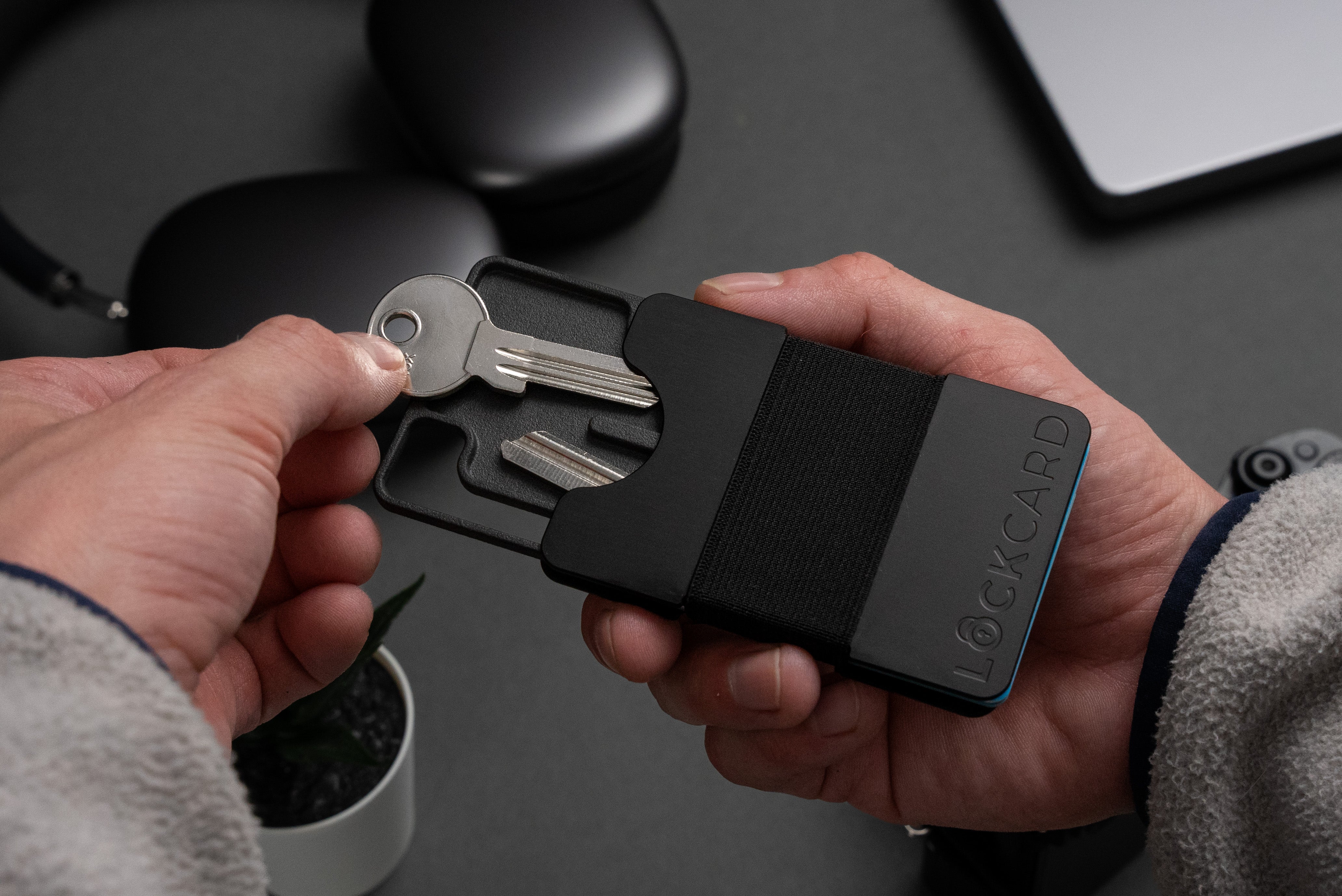 Kompakt und sicher verstaut
Da deine wichtigen Alltagsgegenstände nun an einem Ort sind, behältst du immer den Überblick.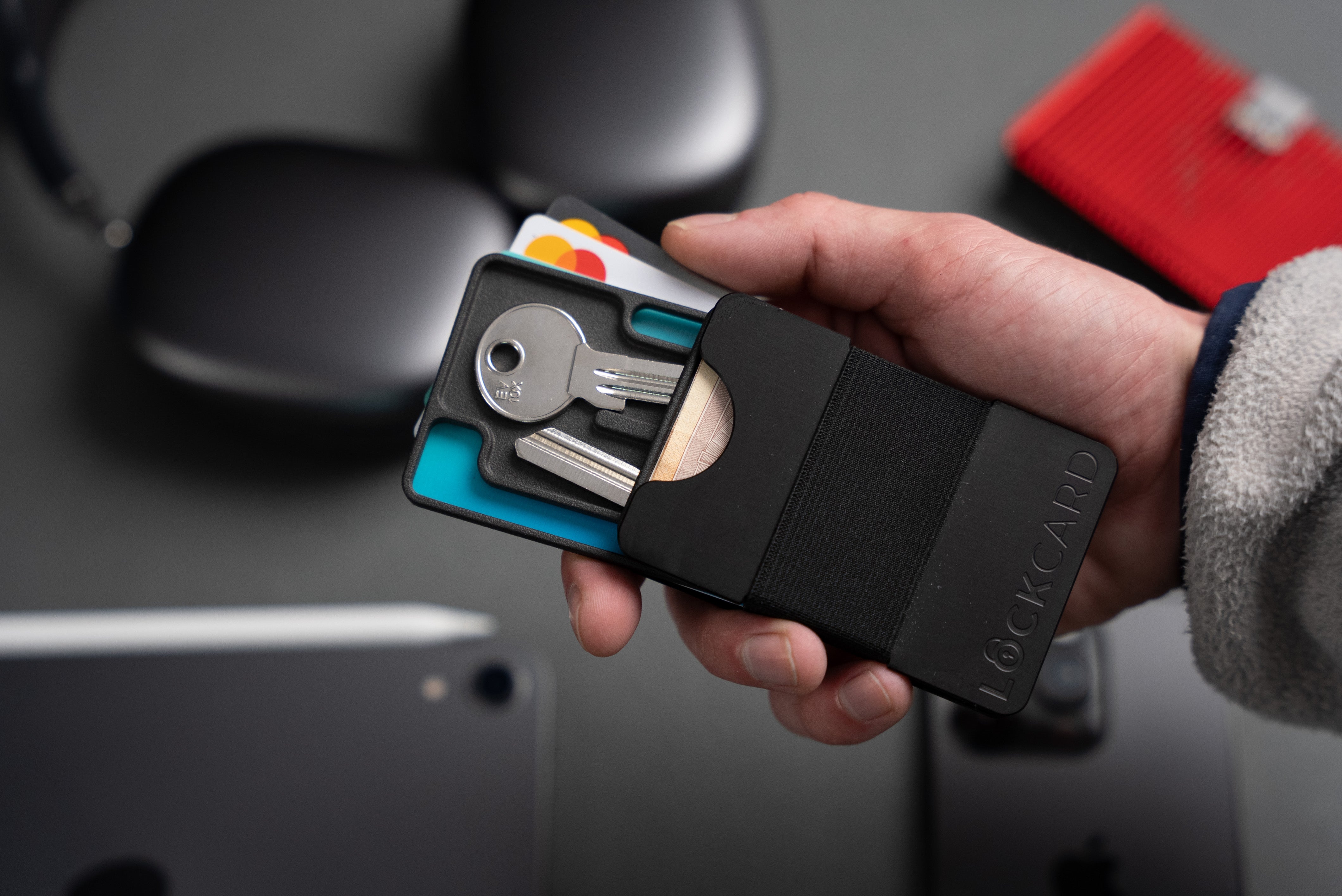 An die Schlüsseldicke angepasst
Die beiliegenden Sticker dienen dem Ausgleich verschiedener Schlüsseldicken. So werden die Schlüssel fest und geräuschlos zwischen Wallet und Keyplate fixiert.
This product has no reviews yet.