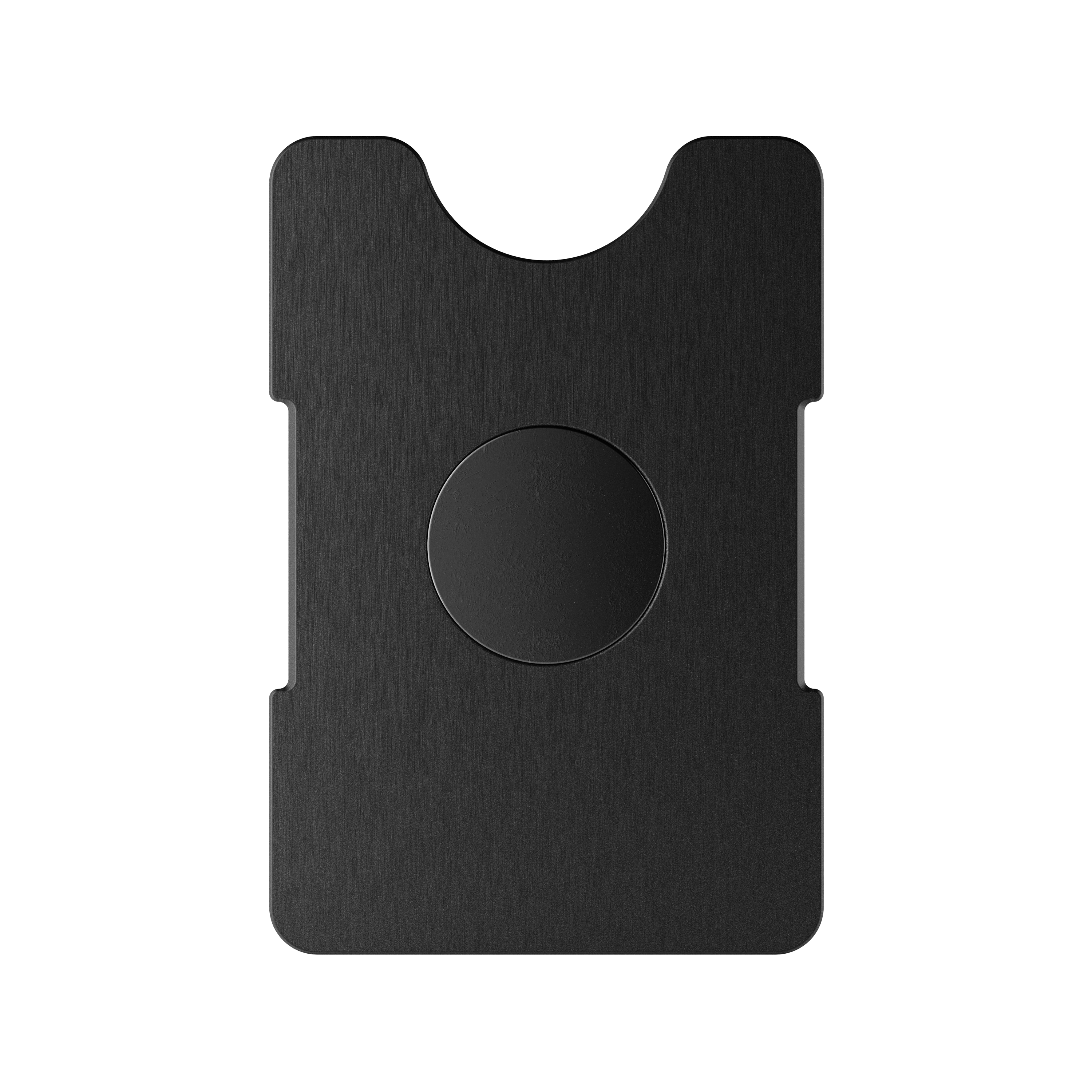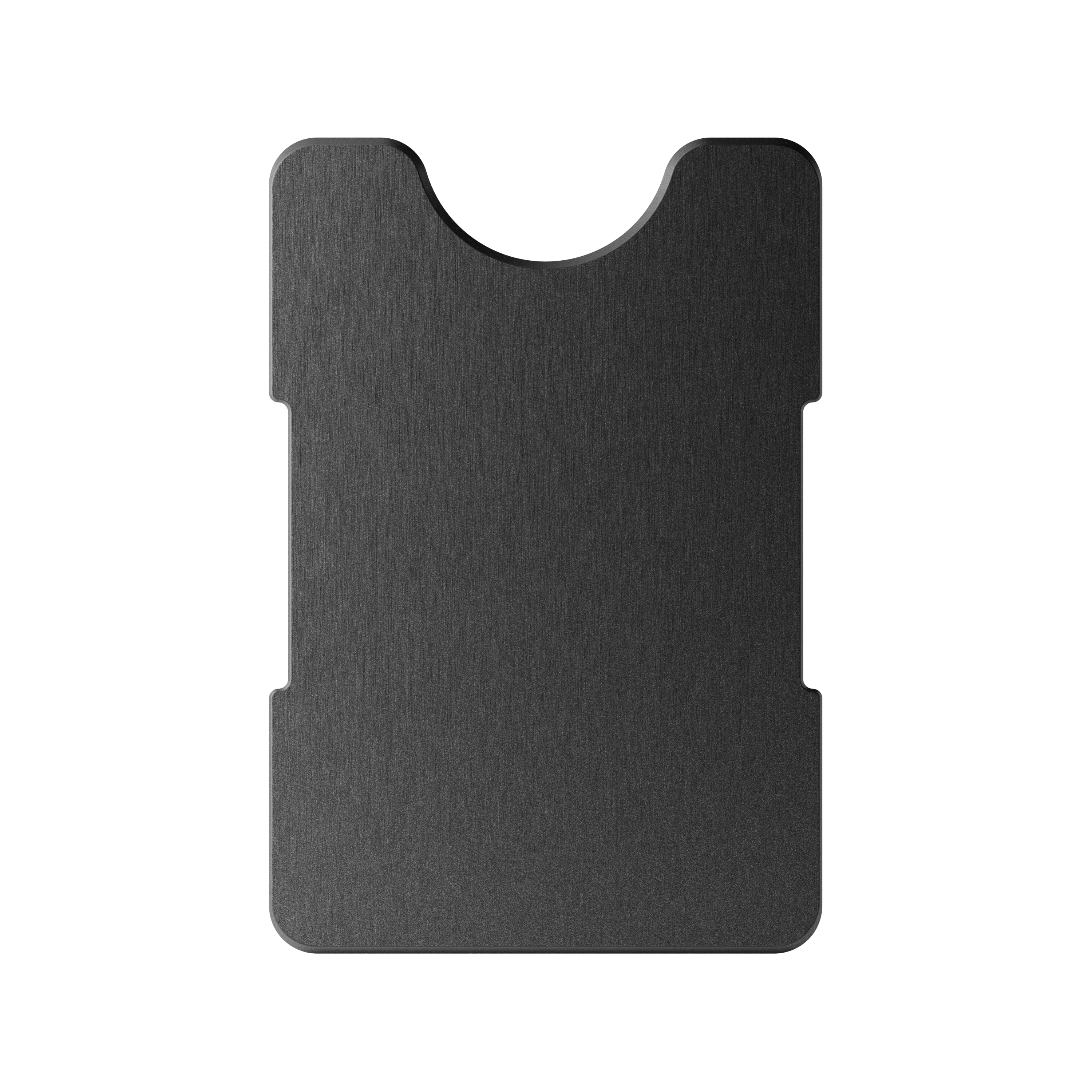 Back Cover
---
CO₂ neutral and with free shipping to your home in 2-4 days.
If the products are still an integral part of your life after 30 days, then send them back - free of charge.
The embedded metal blank makes the cover plate compatible with the magnetic holder.
The coverplate back serves to protect the cards and, thanks to the inserted blank, enables the wallet to be magnetically attached to the holder.

In combination with another aluminum cover plate, the cards are protected from being read out accidentally (RFID protection).
- Dimensions / Weight
Cover plate back: 8.6cm x 5.8cm x 0.15cm / 19.7g

- Lifetime guarantee

- Scope of delivery: Coverplate back with inserted metal disc

Material:
- Aluminum, black anodized
- Steel blank, black anodized
- The delivery time within Germany is 2-4 days, we send your order free of charge with CO₂-neutral shipping

- Free returns within 30 days

- Further information can be found under the shipping information tab in the footer
Lifetime guarantee thanks to our own production in Germany
Made to last - thanks to milling machines with high-speed cutting and SLS powder printers, we produce the covers and sliders of the highest quality in Germany.
This product has no reviews yet.